Everything You Need to Know About LPN Licensure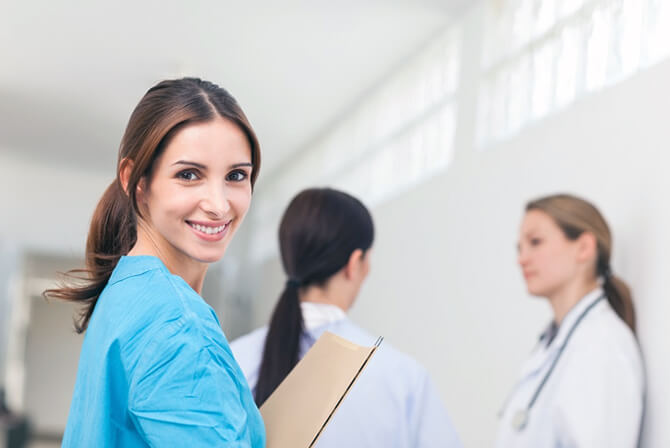 There is more to becoming a licensed practical nurse, or LPN, than applying for jobs. Before you can do that, you must obtain your LPN license. Fortunately, the process that is involved in obtaining such a license is fairly straightforward. It can vary a little from state to state, but it is fairly similar just about everywhere. To kick-start your career, learn everything that you can about LPN licensure, including information that is specific to the state where you will be working. By knowing what to expect, you will have a much easier time completing this crucial step.
First, learn the basics of what you must do to obtain your LPN license. You may already meet the basic requirements. For example, in most states, you must be at least 18 years old. In some areas, training programs accept students who are as young as 16. You can't obtain your license without completing a training program, and you usually need either a high school diploma or GED to enroll in one. If you have neither, you should get your GED right away to ensure that you are eligible.
As long as you meet the basic requirements, the first step in obtaining your LPN license is completing a training program. It must be officially approved by the state board of nursing. Otherwise, even if you pass the program, you may not be eligible to sit for the NCLEX-PN exam.
After completing and passing a board-approved training program, you will be eligible to sit for the NCLEX-PN licensing exam. The fee for this exam is usually around $200, and you are given five hours to complete it. There is a written, multiple-choice section and a section in which you demonstrate various hands-on skills. Upon completion, you will get your results immediately. As long as you have passed, you can apply for your LPN license. When applying, be prepared to provide transcripts from your training program as well as proof that you passed the exam.
LPN licenses do not remain valid indefinitely. To ensure that LPNs maintain their skills, all states require these professionals to renew their LPN licenses from time to time. In most states, a license is valid for a period of two years before it needs to be renewed. In some states, all LPN licenses expire on a specific day. In others, expiration dates are based on license holders' dates of birth.
Renewing an LPN license is typically simple. You can usually do so through the state board of nursing website. Renewal fees are typically reasonable. You will most likely have to provide proof that you have completed a certain number of continuing education units, or CEUs, as well.
When applying for jobs as an LPN, you can expect prospective employers to ask for your LPN license. Whether you have just received your license or have had it for some time, go online to verify that it is valid. It is free to verify an LPN license in all 50 states, and it only takes a few minutes. This can be done on individual state board of nursing websites or through the national Nursys licensing database. In addition to making sure that your license is valid and in effect, you can confirm that all of the information is correct, including any disciplinary documents that are attached. If you find any inaccuracies, contact your state board of nursing.
To work as an LPN in a particular state, you must hold a valid LPN license for that state. If you move to a different state, you shouldn't have to retake the NCLEX-PN. Most states have reciprocity agreements in place, which means that as long as your LPN license is valid in one state, it should be valid in another. You still have to actually have it transferred, but the process is easy and can be handled entirely online. In the unlikely event that the state where you are going doesn't have an agreement with your current state, you can still transfer your license, but you must complete a bunch of paperwork to do so.