All You Need to Know About Online LPN Classes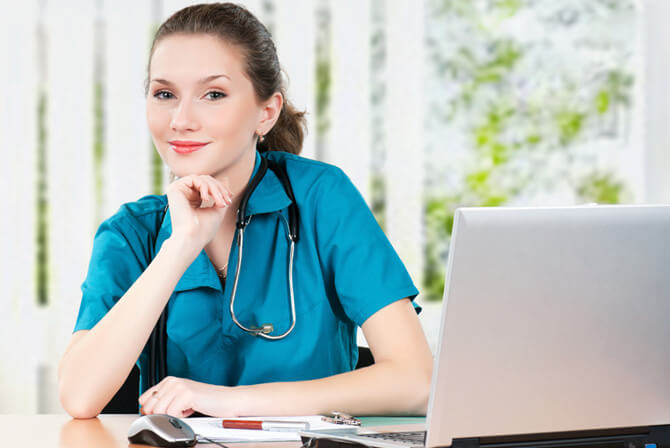 Do you want to become a licensed practical nurse but do not have time to attend daytime classes on a full-time basis? If so, why not consider enrolling in online LPN classes instead? There are many fine educational facilities that offer online classes for aspiring LPNs, and the best thing about them is that you can study at your own pace and in your own time.
Importance of Accreditation
When choosing an online LPN school, make sure that you conduct a bit of research pertaining to the school before you fill out an admission application. Find out what type of classes they offer and compare them to the courses listed below. Additionally, always make sure that the school you choose is accredited.
This is extremely important as one of the requirements to obtain an LPN license is graduation from an accredited LPN program. If the school is accredited, you will have no problem locating the accrediting organization. However, if you have searched all over the school's website and cannot find an accrediting organization, they likely are not accredited.
Admission Requirements
If you are looking for part-time or weekend LPN classes, an online program would be the perfect choice for you! Of course, the first thing you will need to do is find a school and complete its admission requirements. In most cases, the enrollment criteria for online schools is quite similar to that of traditional facilities and may include some or all of the following requirements.
High School or GED Official Transcripts
Admissions Application and Fee
Average GPA of 2.5 (Some Schools Require 3.0)
Criminal Background Check
Drug Screening
Personal Essay on Career Goals
Two Professional Recommendations
Online LPN Coursework
Studying online is the perfect solution for people who are searching for evening LPN classes but cannot attend a traditional school. Enrolling in an online school is also a terrific option for individuals who want to complete part-time LPN classes at their own pace. Typically, the coursework you will need to complete if you choose an online LPN program will include most, if not all, of the following classes.
Human Anatomy and Physiology
Intermediate Algebra
English Composition
Introductory Psychology
Introduction to Health Careers
Foundations of Nursing
Pharmacology
Nutrition in Nursing
Maternal and Child Nursing
Adult and Geriatric Nursing
Mental Health in Nursing
Online LPN Schools
Choose from the following top-rated schools that offer online LPN programs:
Graceland University

Online School

Marist College

Online School

Ohio University

Online School

University of New England

Online School

University of San Francisco

Online School

University of South Carolina

Online School

Upper Iowa University

Online School

Utica College

Online School