Outstanding LPN Schools in Carson City, NV
Friday, November 03, 2017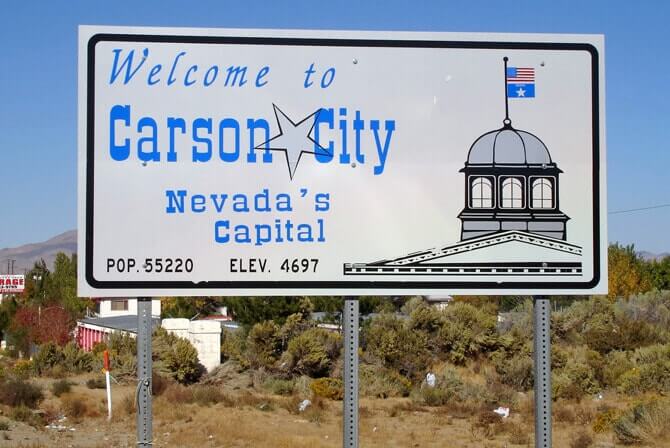 With ever-growing job opportunities, there has never been a better time to begin a career as a Licensed Practical Nurse (LPN), or Licensed Vocational Nurse (LVN) as they are called in Texas and California, in Carson City. Furthermore, LPNs who choose to obtain employment in or near Carson City, Nevada enjoy such terrific benefits as competitive salaries, excellent benefit packages and a wealth of career advancement opportunities.
The first thing you need to do before you can begin a career as an LPN is locate a good training school to prepare you for your licensing exam and employment. You will be glad to know that there are many terrific schools that provide LPN training in Carson City.
Nevertheless, as you may already know, it can be a bit difficult trying to choose a facility that will be just right for you. If this is the case with you, put your anxieties to rest. We are here to help you achieve your dream. In the following section, we describe five of the best LPN schools near Carson City.
Carrington College - Just west of Carson City on Folsom Boulevard in Sacramento, you will find Carrington College's main campus. Carrington College (CC) was founded in Sacramento during the year 1967. Today it operates 18 facilities across the United States. While several of CC's facilities offer LPN training, the Sacramento campus is the most convenient location for those living in Carson City.
Feather River Community College - Feather River Community College (FRCC) is a two-year facility located on Golden Eagle Avenue in Quincy, California at a short drive from Carson City. Founded in 1968, FRCC takes pride in an annual enrollment of around 1,500 students. Aspiring LPNs who wish to attend FRCC can enroll in the facility's certificate or associate degree program in vocational nursing. Graduates are eligible to apply for the national licensing exam for practical nurses, the NCLEX-PN.
Intercoast College - Intercoast College (IC) has been in operation for 30 years. It maintains eight campuses in California and one in Maine. Its Fairfield campus, which can be found on Hilborn Road in Fairfield, California, offers one of the best LVN programs near Carson City. ICC's intense curriculum of theoretical and clinical instruction was carefully designed to prepare students for the rigors of a career as an LPN/LVN.
American River College - Another excellent LPN school in the Carson City area is American River College (ARC). ARC was founded in 1955 under the name of American River Junior College. This facility is situated on College Oak Drive in nearby Sacramento. Among ARC's broad range of occupational programs, you will discover several fine nursing programs including an approved program for prospective LPNs/LVNs.
Nevada Career Institute - Finally, Nevada Career Institute (NCI) is a great choice for students who want to attend school close to home. You can find NCI on North Decatur Boulevard in Las Vegas, which is just minutes from Carson City. This is a private, family owned facility that was founded in 1993. Currently, Nevada Career Institute offers eight healthcare-related programs including an outstanding practical nursing program.