Admission Requirements for LPN Classes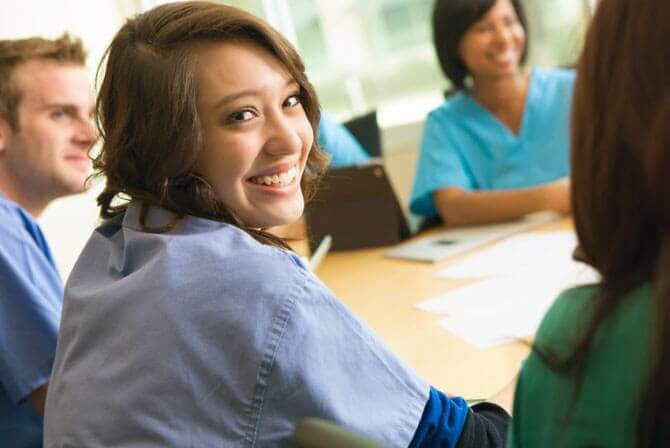 Have you been thinking about enrolling in LPN classes but would like to know more about the program's admission requirements? If you have, we can answer your questions! While admission criteria may vary from one educational facility to another, there are some requirements that are common to most all schools today, and we will examine them here.
Basic Requirements
Before you can enroll in any type of LPN classes, you will need to fulfill the admission requirements of your school of choice first. Again, this criteria may vary slightly from one school to another; however, the following requirements are good examples of what you can expect.
Admissions Application and Fee
Goal Statement/Essay
First-Year Orientation or Interview
High School Diploma or GED
Official High School or GED Transcripts
Official College Transcripts (If Applicable)
Any Certifications (If Applicable)
ACT/SAT Test Scores
College Placement Exams
Core Requirements
After you fulfill the above requirements and are accepted into the college or university of your choice, you will then need to begin what is known as the core curriculum. Your core curriculum comprises a variety of general education courses that you must complete before beginning the professional LPN program. While these courses may vary depending on the school you choose and your placement exam scores, the courses listed below are typical of a general education curriculum.
Foreign Language Elective
Computer Skills
Introductory or College-Level Algebra
English Composition I and II
Introduction to Psychology
Introductory Sociology
Oral Communications
Humanities or Fine Arts
Professional Program Requirements
After finishing your core curriculum, you will typically need to complete various requirements as set by the school before you can begin the professional program. It is best to begin working on these requirements long before you finish your core curriculum. In this way, there will be no unnecessary lapse in your training. Although each school may have its own set of criteria for you to fulfill, some of the most common requirements are as follows.
Criminal Background Check
Drug Test
Tuberculosis (TB) Skin Test
Hepatitis B Vaccine
Current CPR Certification
Complete Physical Health Assessment
Program Prerequisites
Finally, most licensed practical nursing programs require you to complete various career-related prerequisites before you can begin the professional LPN coursework. These courses may differ from one school to the next, but the following prerequisites are excellent examples.
Human Anatomy and Physiology
Human Growth and Development
Fundamentals of Nursing
Human Nutrition
Human Health and Diseases
Math in Pharmacology