What You Ought to Know About LPN to BSN Programs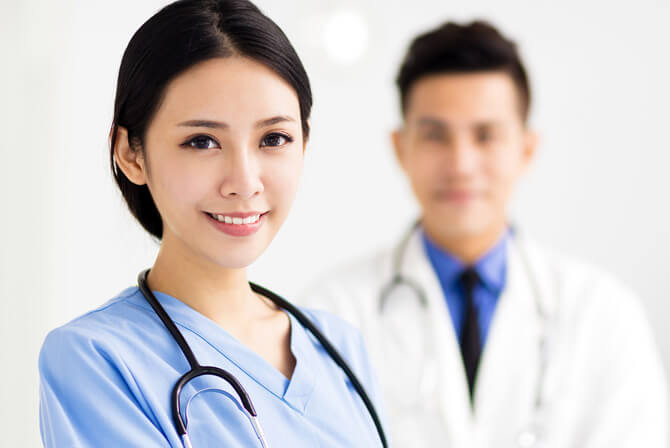 Like many, you may have become a licensed practical nurse, or LPN, because it's the fastest way to get into nursing. If you would like to progress in your career to become a registered nurse, or RN, you can follow many different paths to get there. While earning an associate degree in nursing, or ADN, is the fastest way, earning a bachelor of science in nursing, or BSN, will open up many additional doors later. By enrolling in an LPN to RN bridge program, you can get credit for your previous training and complete your education more quickly and easily.
Why Earn a BSN?
As an LPN looking to progress in your career, you are at a crossroads. Earning an associate degree is the fastest option, but you won't have as many options in terms of job settings and positions. Most people find it is well worth it to earn their BSN instead. Normally, it takes four years to earn a BSN. With an LPN to BSN bridge program, however, you may finish in just two or three years depending on your experience and previous education. Many employers these days strictly hire BSN RNs, so if you want to keep your options open, this is the way to go.
LPN to BSN Bridge Program Requirements
LPN to BSN bridge programs are almost exclusively offered by colleges and universities. To be eligible, then, you must gain admittance to the college or university first. Every program is different, but most require students to provide transcripts from their LPN training as well as their actual LPN licenses. Many programs are highly selective and only accept students who maintained high GPAs during training. If you want your work experience to be applied, you must provide proof of that as well, and you will likely have to pass an entrance exam too.
Typical Courses
The early part of your LPN to BSN bridge program will involve earning a number of general education credits. Once those are out of the way, you will start earning nursing credits. Many courses and topics will already be familiar to you, but they will delve into more advanced and detailed topics. These include human anatomy and physiology; trends in nursing; medical-surgical nursing and principles of pharmacology. The typical BSN program requires 120 credits or so. Since some of your training is already complete, you will need fewer credits to complete your LPN to BSN bridge program.
Clinical Training
Clinical training is a huge part of any LPN to BSN bridge program. You will spend much more time completing clinical experiences during this program than you did during your LPN training, as RNs' duties are more advanced and complicated. Clinical experiences typically begin early in training too, and they take place at many different types of healthcare facilities. Instead of focusing on basic skills, the training prepares you for the additional responsibility and autonomy that you will have as a registered nurse.
Online LPN to BSN Bridge Programs
If you are concerned about having enough time to pursue a BSN, you will be relieved to know that online LPN to BSN bridge programs are available. Such programs deliver virtual training to students via sophisticated online learning management systems, including lectures and labs. You will be able to complete most coursework and labs on your own schedule. However, clinical training must still be completed on-site, so you will have to schedule it accordingly.
Opportunities for Advancement
One of the best things about earning a BSN instead of an ADN is that it opens up so many more opportunities. With a BSN, you will be able to earn specializations in different areas, including gerontology, pediatrics and wound care. You can also use your BSN as a springboard into advanced roles by pursuing your master's degree. With a little additional education, you will be eligible for advanced roles like LPN instructor, school nurse, case management nurse, critical care nurse and nurse coach.