Benefits of Online LPN Courses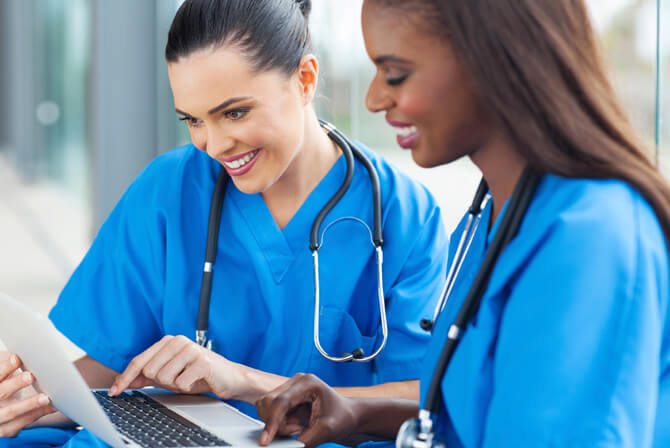 Have you been searching for a school in your area that offers a licensed practical nurse (LPN) program? Are you having a difficult time finding one that suits your needs? If this sounds like your situation, why not consider registering for an online LPN course? There are many great benefits you can derive from completing LPN coursework online, with some of the top ones being:
Availability
One of the best benefits of online practical nursing courses is that they are available to you no matter where you live. This is great if you live a long way from the nearest community college or trade school. It is also perfect for people who for one reason or another cannot commute back and forth to a traditional campus.
Flexibility
Another fantastic benefit of completing your LPN course online is that you can study at your own pace. In most cases, there are no strict deadlines for you to meet, and you can choose to study either part or full time. This benefit is particularly valuable to students who have additional responsibilities such as a job, a spouse, or children.
Convenience
Since you can study when and where you wish if you choose to complete your LPN course online, you will not need to fight traffic to attend classes at a traditional campus. However, this is just one feature that makes online practical nursing courses so convenient. Other aspects that make online studying convenient include:
You will not need to worry about being late for or missing classroom lectures or exams.
You will not need to follow a strict daily schedule due to your studies.
You will not need to worry about transportation costs to get to and from classes.
You can study anyplace where there is an Internet connection.
You can work your study time around your other daily activities and obligations.
High-Tech Learning
Finally, completing LPN course online provides you with the opportunity to experience the exciting world of modern high-tech learning. Not only will you have quick and easy access to assistance whenever you need it, but you will also enjoy using such features as those listed below to conduct your studies.
Online Chat Rooms
Online Conference Calls
3-D Animated Videos
Instant Video Streaming
Interactive Computer Programs
Virtual Lectures
Program-Based Email and Library