6 Simple Steps to Becoming an LPN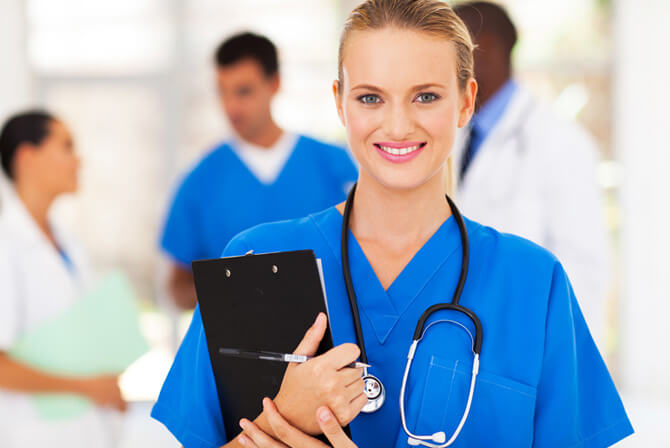 One of the best reasons to becoming a licensed practical nurse is that the steps to reaching your goal are much less stringent than those involved in becoming a registered nurse. In fact, there are only a handful of steps to becoming a licensed practical nurse, and you can typically complete these steps in just a few short years!
Earn Your High School Diploma or GED - The first step to beginning a career in practical nursing is to earn your high school diploma or GED. This is one of the basic admission requirements for all LPN programs today. While not necessary, it is great if you focus your studies in the areas of science, mathematics, and computer technology while still in high school.
Locate a State-Approved and Accredited LPN Program - With your high school diploma or GED in hand, the next thing you will need to do is locate a state-approved and accredited LPN program. There are many facilities that offer these programs, and they typically include two- and four-year community colleges, vocational schools, trade schools, and online training centers.
Complete Your Training and Earn Your Certificate or Diploma - Once you have located a school that you are satisfied with and enrolled in its LPN program, you must complete all of its course requirements to earn your certificate or diploma. During your training, you will be required to complete a variety of classroom, laboratory, and clinical-type coursework and training sessions.
Prepare for the LPN's National Licensing Exam - After you complete your training and earn your certificate or diploma, it is recommended that you prepare for the national licensing exam for LPNs, which is informally known as the NCLEX-PN. When studying for your exam, make use of such things as class notes, textbooks, flashcards, and online practice exams.
Complete and Pass Both Parts of the NCLEX-PN - When you feel as if you have studied enough for the NCLEX-PN, you can make an appointment to sit for the actual exam. In some cases, your school will make the appointment for you. However, if necessary, you can schedule your own appointment by contacting the National Council of State Boards of Nursing.
Apply for Your State LPN License - If you receive an acceptable score on your NCLEX, your testing administrator will send your test results to your state's Board of Nursing. The board will then send you notification of your results, and if you are eligible, you will be given instructions as to how to pay for your licensing fee and fulfill any other licensing requirements.