How to Transfer Your LPN License to Another State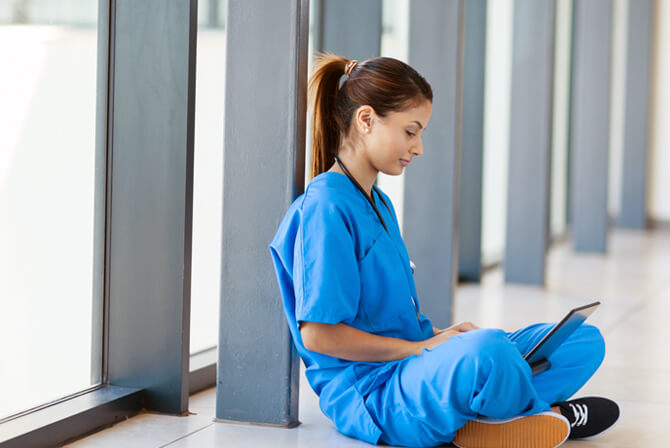 LPN licenses are issued and maintained by individual state boards of nursing. When starting out as an LPN, it is important to obtain a license in the state where you plan to work. Later, if you relocate to a different state, you must take steps to ensure that you have a valid LPN license there, too. In most cases, the process is easy, as most states participate in a reciprocity agreement wherein if a person holds a valid LPN license in one state, they essentially have one in the other too. However, reciprocity is not available in all states, and the process is not automatic. Learn more about transferring LPN licenses to different states to enjoy the smoothest experience possible.
1. Keep Your LPN License in Good Standing
Whether you get to take advantage of reciprocity or not, you must have a current, valid LPN license in good standing in order to obtain licensure in a different state. If your license reflects numerous disciplinary infractions, other states may not be amenable to allowing you to work there as an LPN. If your license is up for renewal, take care of it before attempting to transfer it. This may mean completing additional continuing education units or otherwise getting your credentials up to speed. As long as your license is valid and in good standing, you shouldn't have any trouble transferring it to a different state.
2. Find Out if Both States Participate in Nursys
All states except seven -- Alabama, California, Connecticut, Georgia, Kansas, Oklahoma and Pennsylvania -- are part of the Nurse Licensure Compact, or NLC. Participating states offer one another reciprocity for nursing licenses, which means that as long as a license is active and valid in one participating state, it is active and valid in all. As long as the state where you currently hold a license and the state where you are going are part of the NLC, you can register on the Nursys website to automatically have your license transferred to the new state.
If one or both state does not participate in the NLC, you will have to complete and submit the traditional verification paperwork.
3. Complete the Reciprocity Paperwork
If you are unable to transfer your LPN license through Nursys, you will have to request a transfer the old-fashioned way: by completing and submitting reciprocity paperwork. Each state is different, but you are usually asked to provide an array of information, including up-to-date personal information and contact information. Be prepared to provide information about your current LPN license, including your license number, as well as transcripts to verify your training and education. You may have to ask questions about your criminal background. Some states also require you to attest that all of the information that you are providing is true.
4. Pay the Fees
Whether you're able to transfer your LPN license through a reciprocity agreement or by submitting an application with the new state board of nursing, you will have to pay a fee before the transfer is official. Contact your state board of nursing ahead of time to avoid any unpleasant surprises. If you are able to transfer it through Nursys, there is a $30 fee per jurisdiction. If you only need to transfer your license to one state, then, your fee will be $30. You are usually required to pay fees to your current state and the new state, so you can expect to spend around $100.
5. Get Your Updated License and Apply for Jobs
Regardless of how you go about requesting a transfer of your LPN license, you shouldn't have to wait long. In the case of handling it with Nursys, you should be all set as soon as you pay your fees and complete the online transaction. A new license will be mailed to you, but prospective employers can always verify the status of your license online. Therefore, you shouldn't have to wait for your new LPN license to arrive to start applying for jobs in your new state.