Five Things to Consider Before Enrolling in Nursing School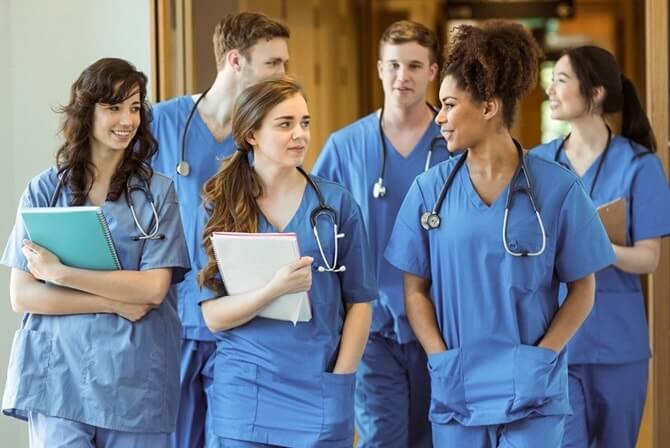 Choosing a career is one of the biggest decisions you make in your life. If you have decided to become a Licensed Practical Nurse, or LPN, you have made a smart choice. However, to ensure that this career is a perfect fit for you, it is best to take the following five factors into consideration before enrolling in nursing school.
Are You a People Person?
The first thing you should consider before enrolling in nursing school is whether or not you are a people person. Do you enjoy being around people? Can you communicate well with them? Do you have a patient and empathetic personality? LPN jobs involve a lot of direct contact with patients and their families - which means that you need the skills to interact with them effectively.
Are You Prepared for a Grueling Study Schedule?
The next thing you need to ask yourself before beginning an LPN program is whether or not you are ready to take on a rigorous study schedule. You will need to study hard to become a nurse and maintain an acceptable GPA. Furthermore, many LPN schools do not allow makeups for missed assignments or exams. You must ask yourself if you can put your studies ahead of anything else in your life.
Do You Handle Stress Well?
Licensed Practical Nurses are some of the busiest professionals in medical facilities across the country. Not only are they responsible for a large number of patients per shift, but they are also responsible for a large variety of tasks during their shifts. This can equate to a great deal of stress. If you want to become an LPN, you need to learn effective stress management techniques to help prevent job burnouts.
Does Blood Make You Squeamish?
If the sight of blood makes you uncomfortable or squeamish, you may want to think twice about becoming an LPN. As a Licensed Practical Nurse, you will most likely see a lot of blood every day. Furthermore, you may be required to draw blood for lab analysis. Other less-than-desirable tasks you may often perform include collecting urine samples, collecting stool specimens, and helping patients with bed pans.
Can You Distance Yourself From Death and Dying?
Most LPNs will agree that the hardest thing to deal with in the nursing profession is the death and dying of patients. Before you enroll in nursing school, you need to ask yourself if you will be able to handle these common occurrences. Will you be able to distance yourself and cope? Do you have people outside of work you can talk to if you need the extra support?