How to Verify Your LPN License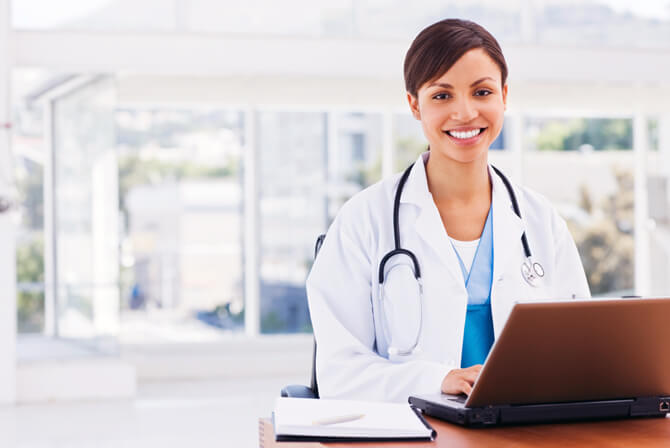 The first step in becoming a licensed practical nurse, or LPN, is obtaining your license. To be employable as an LPN in the state where you reside, you must have a valid LPN license for that state. As a part of the employment verification process, prospective employers will pull information about your LPN license to ensure that it is valid and up to date. Verifying an LPN license also reveals any disciplinary actions that have been taken against the health care professional in question. Before applying for jobs as an LPN, verify your license to ensure that prospective employers can find it. You should also periodically verify your LPN license to make sure that your record is accurate.
1. Gather Information
Verifying your own LPN license is pretty straightforward. The typical first step in verifying such a license is gathering information about the individual in question. Since the person in this case is you, you won't have to do any digging. Just remember that you will be asked to provide two key pieces of information when verifying an LPN license: your full name and your license number. Depending on where and how you choose to verify your license, you may also need to provide the name of the state where the license is currently held. If you have a very common name, it may take a little longer to find the right information.
2. Use a State Website to Verify Your License
There are a few different ways to verify an LPN license. The vast majority of employers and others use the internet to do so. Individual states maintain their own license verification portals. Many times, these are operated by state boards of nursing. Verifying an LPN license via a state website is free in all 50 states. The process is virtually identical across all states, but there may be a few minor variations. For example, some states provide disciplinary documents online for free as well while others charge fees for them.
3. Check the Nursys National Database
If you don't have any luck verifying your LPN license through your state's website, or if you need to check it in multiple states, the Nursys website may be the best option.
Nursys maintains a national database for verifying LPN licenses in most states. Unfortunately, not all states are included. A few states that do not participate in the national database include:
Alabama
Connecticut
Illinois
Kansas
Michigan
New York
Pennsylvania
West Virginia
Searching for an LPN license on Nursys is pretty straightforward. In addition to providing your name and license number, you must select the state where the license is currently held. The system allows you to search with partial names too.
4. Check Disciplinary Documents
When looking for your first LPN job, you probably don't have to worry about checking for disciplinary documents since you presumably never held a nursing position before. If you have worked as an LPN for some time, however, it is crucial to occasionally check and confirm that the records are accurate.
Many individual states provide disciplinary documents online for free. A few examples include:
Arizona
California
Florida
Indiana
Minnesota
Ohio
New Hampshire
Texas
If you find any inaccurate information regarding disciplinary documents on your record, contact your local state board of nursing to clear it up.
5. What if You Can't Find Your LPN License?
What happens if you check your state board of nursing website and the national database and are still unable to verify your LPN license? This might happen for a few reasons. First, your LPN license may have expired. Depending on how long it has been expired, you may have to sit for the exam again to renew it. Second, information about your license might simply be missing by accident. Sometimes, such records do not make it into databases. In this case, you must contact your state board of nursing. They will work with you to get your LPN license information online so that prospective employers can verify your status.