LPN License Requirements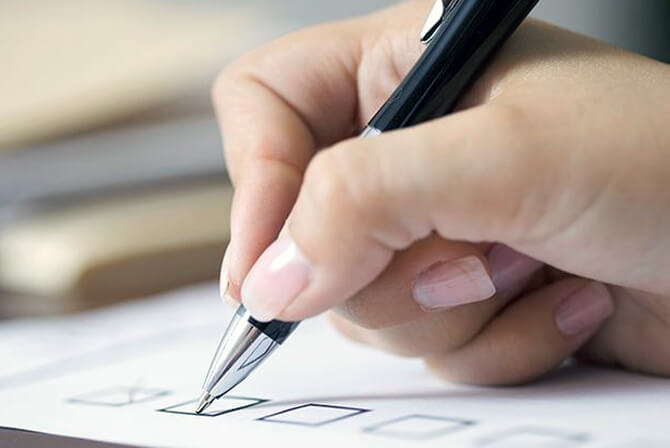 In all 50 states, you must have a valid LPN license to be employed as a licensed practical nurse. Therefore, obtaining your LPN license is the first step in pursuing a career in this field. In most states, LPN licensure is managed by the state board of nursing. LPN license requirements vary a little from state to state, but the basic process is virtually identical regardless of where you live. While you should consult with your state board of nursing before proceeding, you should familiarize yourself with the basics regarding LPN licensure to have the easiest time possible. You may already meet many of the requirements, or you may have a lot of work to do. The sooner you find out, the sooner you can work toward obtaining your LPN license.
1. Learn the Basic Requirements
Some say that completing an LPN training course is the first step in the process. However, if you don't meet the basic requirements for enrolling in such programs, you will have to wait until you do. In most states, you must be at least 18 years old to enroll in an LPN training program. Some areas allow students as young as 16, however, so you may not be out of luck even if you aren't 18 yet. Most programs also require either a high school diploma or a GED. In rare instances, you may also have to provide high school transcripts or your GPA at graduation.
2. Complete a Board-Approved Training Program
As long as you meet the basic requirements for admittance to an LPN training program, you can start looking for one in your area right away. Take care when researching programs. You must complete one that is officially approved by your state's board of nursing. Otherwise, you will not be eligible to sit for the NPLEX-PN. Most state boards of nursing offer lists of approved programs on their websites. If possible, look for a program that has a very competitive average passing rate for the exam, and make sure that the program is specifically designed to help you pass the NCLEX-PN.
3. Complete a Drug Test and Criminal Background Check
As a prerequisite to enrolling in a training program, most state boards of nursing require prospective students to undergo drug tests and criminal background checks. In some cases, you may be required to do this before completing your training. Other times, you may have to do it after training is over but before sitting for the exam. These checks are required due to the fact that you will be working closely with patients. Hospitals and other employers take these steps to protect other employees and patients. Please note that even if you have something on your record, you may still be eligible to work as an LPN. Consult your state board of nursing for more information.
4. Pass the NCLEX-PN Exam
Depending on your state, you may be able to apply to take the NCLEX-PN, the licensing examination for prospective LPNs, while you are still in training. Otherwise, you will have to wait until training is complete. Either way, you must provide proof that you are either enrolled in or have completed a board-approved training program in order to sit for the exam. The exam is held at sites around the country. There is a $200 examination fee, and your state board of nursing may require other fees as well.
5. Retake the NCLEX-PN if Necessary
According to the National Council of State Boards of Nursing, or NCSBN, the nationwide passing rate for first-time test takers in 2015 was nearly 83 percent. However, people don't always pass the exam on their first attempt. You learn the results of your exam right on the spot. If you do not pass, don't worry. You can retake the exam up to eight times per year. Most states impose a waiting period of 45 to 90 days. Use that time to study. You will have to re-register for the exam and pay the fee to take it again.