How to Get Your LPN License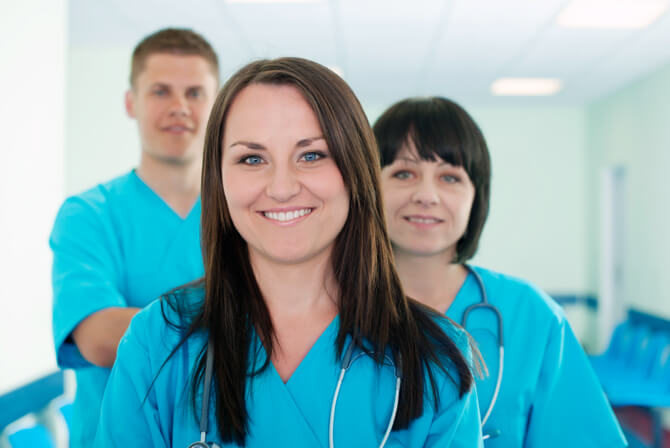 Becoming a licensed practical nurse, or LPN, is one of the quickest paths that you can take to break into the field of nursing. However, you cannot simply apply for LPN jobs. Regardless of the state you live in, you must obtain your LPN license to qualify for the best positions. Fortunately, it doesn't take very long. By understanding what is involved in earning an LPN license from the start, you will have a much easier time staying focused and achieving your goal. By starting soon, you could earn your LPN license and start applying for jobs as a licensed practical nurse in as little as one year.
1. Find an LPN Program
For many people, the toughest part about getting an LPN license is finding the right training program. The main problem is that the program must be properly accredited, or you won't be eligible to sit for the NCLEX-PN after completing it. Since the NCLEX-PN is administered by the state board of nursing, the right program will be approved by the board of nursing of your state. It should also be accredited by the Commission on Collegiate Nursing Education, or CCNE; the Accreditation Commission for Education in Nursing, or ACEN; or both. Most LPN training programs take about one year to complete, and the cost of tuition varies. If you already work in health care, your employer may offer tuition reimbursement for your training, so be sure to ask.
2. Complete and Pass Your LPN Training Program
Most LPN programs consist of classroom instruction, labs and clinical experiences in hospitals, nursing homes and other health care settings. The curricula of such programs are typically designed to coincide with state board of nursing requirements and to prepare students to take and pass the NCLEX-PN.
The entire point of taking an LPN training program is to prepare yourself for the licensure examination, so it is crucial to stay focused and to do your best from the first day through the last. The exam consists of a written section and a practical skills section, and these areas are addressed by lectures and other in-class instruction and clinical training at local health care facilities respectively.
If you struggle with any particular topic or subject during your training, seek clarification and assistance from your instructor. If possible, set up study sessions with fellow students to prepare more effectively for the exam.
Upon passing your LPN training program, you will receive a certificate that reflects your eligibility for taking the NCLEX-PN exam.
3. Take and Pass the NCLEX-PN
The NCLEX-PN is conducted at testing sites around the country. Your LPN training program should provide instructions regarding when and where you can sit for the exam.
Devote time to studying in the days and weeks leading up to the exam. Ideally, you should pass it the first time. If you don't, you may retake it up to two more times. You must pay the exam fee again if so.
Scores are provided immediately, so you won't have to wait around wondering whether or not you passed. Your official results will arrive in the mail within a few weeks. Once you have everything, you will be able to apply for your LPN license.
4. Apply for Your LPN License
By the time that you get to this step, the most complicated parts of earning your LPN license will be finished. Applying for the license itself is easy. You typically must include a copy of your test results and transcripts from your LPN training program. You must also provide fingerprints for a criminal background test.
People usually wait until they receive their physical LPN licenses before applying for jobs, but it's not necessary. Your licensure information will be stored in a state database that employers can access. You can therefore add your license information on your resume and start looking for jobs. Keep in mind that your license must be renewed periodically. You will also need it if you decide to enroll in a BSN program or bridge program.