Course Outline for LPN Classes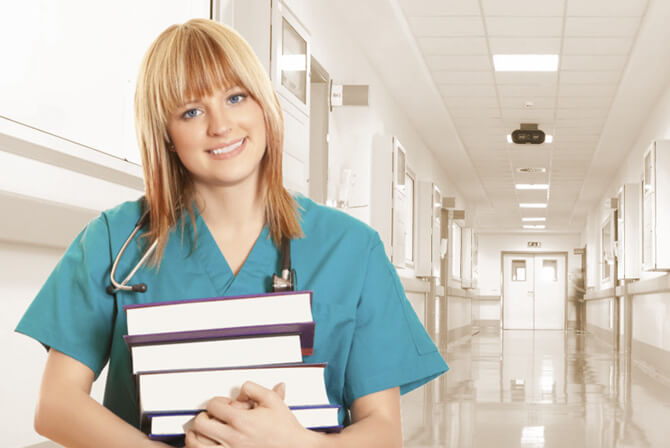 Are you thinking about enrolling in LPN classes and would like to learn more about the course outline? If so, you have come to the right place! Typically, you can complete an LPN program within about one year. However, if you choose to obtain your training from a community college or university, it may take an additional year or two.
Curriculum Structure
It will take you about one to three years to complete your LPN program depending on the school you choose to attend and whether you choose to attend full or part time. This is because community colleges and universities require students to complete various general education courses in addition to their career-related classes before they can graduate.
Assuming that you choose to attend a community college or university, you will need to attend school full time if you wish to graduate as soon as possible. What this means is that you will need to attend four to five classes each semester. Usually, you will be required to complete your general education courses first as depicted below.
Fall Semester I
English Composition
Introduction to Psychology
Intermediate Algebra
Fine Arts or Humanities
Social Science Elective
Spring Semester I
Introduction to Sociology
Computer Skills
Oral Communications
Human Anatomy and Physiology (Lecture and Lab)
Foreign Language Elective
Your Professional Program
After completing your required general education coursework, you will then be able to begin the professional LPN program. While the exact courses you will need to complete during this portion of your program will depend on the school you are attending, the following course outline is a good example of what you can expect. Of course, you can also choose to attend classes during the summer if you wish to graduate quicker.
Fall Semester II
Human Growth and Development
Nutrition in Nursing
Math and Pharmacology
Human Health and Diseases
Introduction to Health Careers
Spring Semester II
Fundamentals of Nursing (Lecture and Clinic)
Fundamental Skills Lab
Beginning Medical/Surgical (Lecture and Clinic)
Fall Semester III
Multicultural Nursing Concepts
Maternal/Infant Nursing (Lecture and Clinic)
Advanced Medical/Surgical (Lecture and Clinic)
Spring Semester III
Pediatric Nursing Concepts (Lecture and Clinic)
Leadership and Role Transition in Practical Nursing
Internship
NCLEX-PN Testing Review
Training to become a licensed practical nurse is a smart decision today. This is due mainly to the fact that there is a great need for nurses all over the country. Furthermore, when you choose to train for a nursing career, you can enjoy many different employment opportunities, an excellent starting salary and job security.