Popular LPN Programs in New York City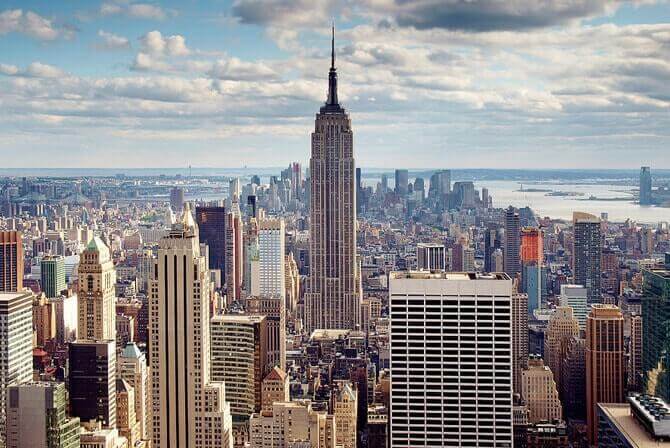 Have you been looking for accredited LPN classes in New York City? If you have, there is no need to look any further! In the following section, you will find six schools that offer some of the most popular LPN classes in New York City. All of these schools are accredited and offer LPN classes that are approved by New York's Board of Nursing.
LaGuardia Community College
One of the most popular LPN schools in New York City is LaGuardia Community College located on Thomas Avenue on Long Island. LCC has been in operation since 1968 and was named after New York's former mayor Fiorello LaGuardia. Within LCC's health sciences department, you will find a comprehensive LPN program. Students who complete LCC's LPN classes receive a certificate in practical nursing and are eligible to take the national NCLEX-PN licensing exam.
Medgar Evers College
You can find Medgar Evers College on Bedford Avenue in Brooklyn, New York. This four-year college was founded in 1970, and today it offers a large variety of certificate, associate degree and bachelor degree programs. Full-time students can complete MEC's LPN certificate program in just three semesters. To graduate from Medgar Evers' LPN program, students must achieve at least a B in all required courses, obtain CPR certification and complete all required clinicals.
Bronx Community College
Another great school that offers popular LPN classes in New York is Bronx Community College. This school was founded in 1957 and can be found on University Avenue in the Bronx. BCC provides a broad range of career courses and programs including an intensive LPN certificate program. This is a 56-credit hour program that students can complete during evening hours and on weekends. LPN graduates will be fully prepared for their national licensing exams and careers in the field of practical nursing.
Monroe College
Monroe College is another terrific school in the Bronx that offers excellent LPN courses. Originally known as Monroe School of Business and Monroe Business Institute, Monroe College has been providing career training for students since 1933. You will find its practical nursing program within the school's allied health department. Graduates of Monroe College's LPN program have the opportunity to attend valuable NCLEX-PN preparatory courses to help them pass their licensing exams.
Hudson County Community College
Established in 1974, Hudson County Community College is a public facility located on Sip Avenue in Jersey City, which is about three miles from New York City. While HCCC is known best for its top-rated culinary program, it also offers one of the best LPN programs in the area. Students who choose to attend HCCC's LPN classes can complete their programs and graduate within about 12 to 15 months.
Eastwick College
Just 10 miles outside of New York City on Franklin Turnpike in Ramsey, New Jersey, you will find Eastwick College. Eastwick College is a private facility that opened its doors in 1985. This school offers several healthcare programs including a licensed practical nursing diploma program. LPN students in Eastwick College are taught in specialized laboratory settings that simulate actual medical settings. Graduates receive diplomas in practical nursing.