Top 5 Challenges for an LPN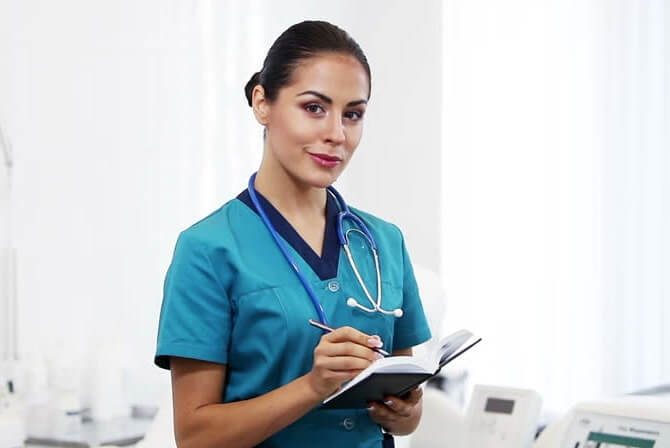 There are many advantages associated with a career as a Licensed Practical Nurse, or LPN, including the facts that it is well-paying, emotionally satisfying, and very high in demand.
However, just as with most other occupations today, there are a few challenges involved with a career as an LPN too. The good news is that the most common of these challenges are typically quite manageable.
Difficult Patients
Perhaps the biggest challenge you face as an LPN is handling difficult patients. This simply cannot be avoided. Depending on their conditions, patients experience a variety of physical issues, which often result in varying degrees of pain. This, in turn, can cause patients to become emotionally distraught.
When patients become emotionally distraught, they may act out by becoming angry, resentful, anxious, fearful, or depressed. With a lot of TLC, you will find that you are able to calm many of your patients. But if there comes a time when you cannot calm a difficult patient, it is best if you get the help of another LPN or your boss.
Heavy Work Loads
When patients are in medical environments, the medical personnel they most often interact with are CNAs and LPNs. This can equate to quite a heavy work load, especially in the case of medical facilities that are understaffed. Nevertheless, there are some things you can do to help relieve the stresses of a heavy work load.
First and foremost, you need to learn how to prioritize your daily duties. At the beginning of your shift, carefully look over your work agenda and take care of the most important tasks first. At the end of your shift, if you see that you are not going to be able to finish your agenda, find out if a coworker can help you.
Back Aches and Injuries
Back aches and injuries are also common challenges of LPNs. As an LPN, there will be many times when you will need to push, lift, or carry patients or heavy objects. This can place quite a strain on your back. To avoid chronic back aches or injuries, it is important for you to learn how to lift.
Additionally, if you feel that you need help lifting or pushing something, do not be afraid to ask for help. Many medical facilities also have specialized lifting devices you can utilize if necessary. Another thing you can do to avoid back issues is wearing comfortable shoes and a back brace while you are working.
Death and Dying
Lastly, many practical nurses find it extremely challenging dealing with death and dying. Unfortunately, death and dying are common occurrences in medical facilities of many different types. Perhaps the best way to deal with death and dying is to create a stress management program that you can undergo during your time off of work.
Find some time each day to partake in something you enjoy. This can be such simple things as visiting a friend, reading a book, or taking a walk with your pet. On the other hand, you may wish to participate in more vigorous activities such as exercising, joining a dance class, or joining a sports team.