Valuable Tips for Increasing Your LPN Wages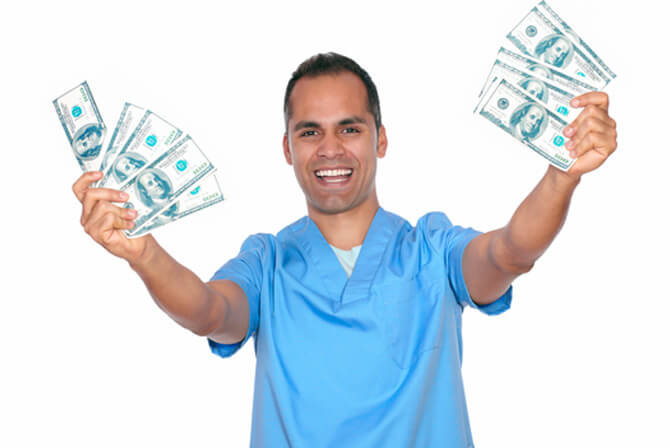 Most people today are concerned with finances, and LPNs are no different. If you are a practicing LPN who is having a hard time making ends meet, you will want to learn how you can increase your wages. This is where we can help. There are several ways you can increase your LPN salary, and the following methods are some of the best.
Participate in an Internship
Participating in an intern or externship offers many benefits to new LPNs. However, one of the best benefits is that it can help to enhance your overall worth to potential employers. This is because when you sign on to one of these programs, you will gain valuable hands-on experience in the nursing field.
If you are still attending nursing school, your educational facility can help you locate an intern or externship in your area. On the other hand, if you are a recent LPN graduate, you can locate an intern or externship program by contacting the Board of Nursing in your state of residence.
Earn a Specialty Certification
Another great way to increase your LPN wages is to earn one or more specialty certifications. Since specialty certifications prove your expertise in various areas of healthcare, they can significantly help boost the amount of money you currently earn as an LPN. While there are many specialty certifications you can elect to earn, some of the most popular ones today are as follows:
Home Healthcare
Geriatric Care
IV Administration
Hospice Care
Developmental Disabilities
Pharmacology
Maintain Your Educational Level
If you do not have the time to devote to earning an LPN specialty certification, you can still amplify your worth as a licensed practical nurse by maintaining your education level. This can be accomplished by enrolling in various continuing education courses that focus on current trends in nursing.
While many of these courses are required to renew your LPN license and maintain employment as a nurse, you can also elect to complete additional courses if you wish. You can find nursing-related continuing education courses offered through a variety of local community colleges and trade schools.
Choose Your Employer Wisely
Perhaps one of the best ways to secure excellent wages as an LPN is to choose your employer wisely. Some medical facilities simply pay their LPNs more than other facilities. As such, when searching for employment, be sure to check employers that offer top wages for LPNs. According to the U.S. Bureau of Labor Statistics, the following industries offered the best wages for LPNs in 2013:
Insurance Agencies and Brokerages
Higher Education Facilities
Insurance Carriers
Research Centers
Lessors of Real Estate
Consider Working in Another City
Finally, if you are able to travel a bit to work, working in a top-paying city can ensure that you earn a decent LPN salary. Due to such factors as economic conditions and current demands, some cities pay higher wages to LPNs than others. As of 2013, the BLS listed the following cities as some of the highest-paying cities for LPNs:
San Francisco, California
Peabody, Massachusetts
Hartford, Connecticut
Reno, Nevada
Oakland, California