Benefits of Holistic Training for LPNs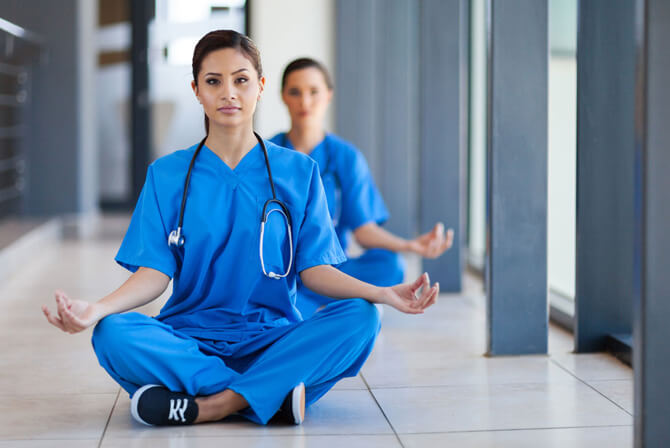 One of the best things about a career as a Licensed Practical Nurse, or LPN, is that it offers a wealth of opportunities for advancement, including a shorter route to earning an associate degree in nursing (ADN) and a bachelor of science in nursing (BSN). Both degrees will qualify you to sit for the certification exam for holistic care nurses as well as the national licensing exam for registered nurses. In line with the topic of this article, we will be talking about a career as a holistic care nurse and its benefits in this article.
As a holistic care nurse, you will focus on treating your patients' minds, emotions, spirits, and environments, in addition to caring for their bodies. While holistic care is not a particularly new method of treating patients, it has only recently been gaining popularity in the United States. The reason for this rising popularity is mainly because this type of care offers an abundance of benefits to both patients and nurses. The benefits to the nurses are explained below:
Higher Average Starting Salaries - Perhaps the most attractive benefit of choosing to become a holistic care nurse is that you can earn much more money every year than you could earn as a licensed practical nurse. In fact, according to the U.S. Bureau of Labor Statistics, the average yearly salary for holistic nurses during the year 2014 was $69,790. This is significantly higher than the average salary for practical nurses during the same year - $43,420.
Faster Rate of Industry Growth - Another great benefit of choosing to become a holistic care nurse is that the demand for these types of nursing professionals is growing much faster than that of traditional LPNs. Although both careers are growing faster than all occupations in the U.S. overall, holistic nursing is growing at a rate of 19 percent, whereas practical nursing at a rate of 16 percent.
Broader Range of Job Opportunities - You'll be earning your holistic specialty certification from the American Holistic Nurses Credentialing Corporation after earning your ADN or BSN. After all this, you will be much more attractive to prospective employers. This, in turn, will greatly broaden your range of job opportunities.
Greater Emotional Satisfaction - Since holistic care focuses on the individual patient rather than strict agendas, you can gain much more emotional satisfaction working as a holistic care nurse than you could as a traditional licensed practical nurse. Furthermore, while traditional nursing jobs typically focus on necessary tasks and groups of patients, holistic care nursing focuses on the individual needs of each patient, going beyond treating the body to treating the mind and soul.
Less Stressful Work Environments - Finally, holistic care training not only teaches nursing students how to provide holistic care to patients, but it teaches them how to assess their own needs and care for themselves too. Nursing careers are among the most stressful occupations today; however, this unique emphasis on self-care helps to keep holistic care nurses emotionally stable even under the most stressful situations.