Career Advancement Options for LPNs and LVNs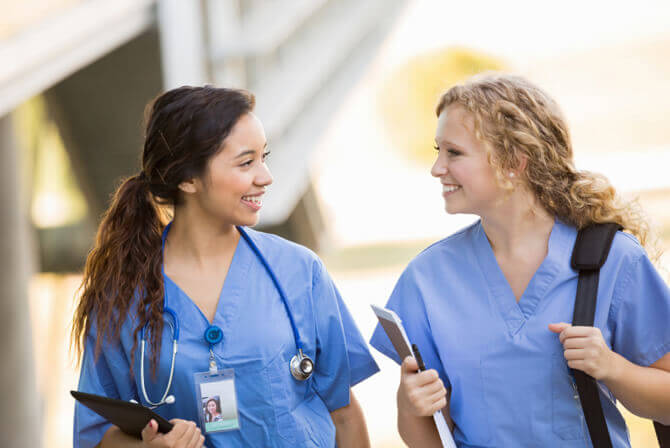 Becoming a licensed practical or vocational nurse is a great way to begin a nursing career. This is a terrific choice for people who do not have the time to devote to a degree program. However, if you are an LPN or LVN who is ready to move on to a better-paying position, you will most likely want to examine your advancement options.
This is where we can help! There are many such options for LPNs and LVNs today, and some of the most popular ones can be found described below. Additionally, we have also included brief descriptions of some of the most popular advancement training paths for LPNs and LVNs seeking expansion in their careers.
Specialty Practice LPNs and LVNs
A popular career advancement option for LPNs and LVNs is to earn specialty certification in one or more areas of nursing. Many licensed practical and vocational nurses today are choosing to earn specialty certifications. While there is a vast array of areas you can choose to specialize in as an LPN or LVN, some of the more popular areas are:
Geriatric/Elder Care
Hospice/Palliative Care
Long-Term Care
Counseling and Education
Advanced Life Support
IV Administration
Associate Degree Nurses
Perhaps the most popular career advancement option for LVNs and LPNs is earning an associate degree in nursing, or ADN. This option is the quickest way for LPNs and LVNs to become registered nurses. With this option, you can typically complete your training in about two to three years depending on whether you attend classes full or part time.
Bachelor of Science Degree Nurses
Another career advancement option you may wish to choose as an LPN or LVN is to earn a Bachelor of Science degree in nursing, or BSN. While this career path may take a year or two longer to achieve your goals than striving for an ADN, earning a BSN can significantly increase your employment possibilities and earning potential.
Common LPN and LVN Bridge Programs
There are many fantastic benefits to enrolling in an LPN or LVN bridge program. However, the best benefit is that these programs can drastically cut the length of time you will need to spend in an ADN or a BSN program. This is true because much of your prior training and experience can be applied to your bridge program!
There are currently three bridge programs for LPNs and LVNs: LPN/LVN to RN, LPN/LVN to ADN, and LPN/LVN to BSN. If you choose the RN bridge program, you can complete your training in about seven to 18 months. ADN bridge programs typically last only three to five semesters, and BSN bridge programs will take around three years to complete.