Can LPNs Become Nursing Supervisors?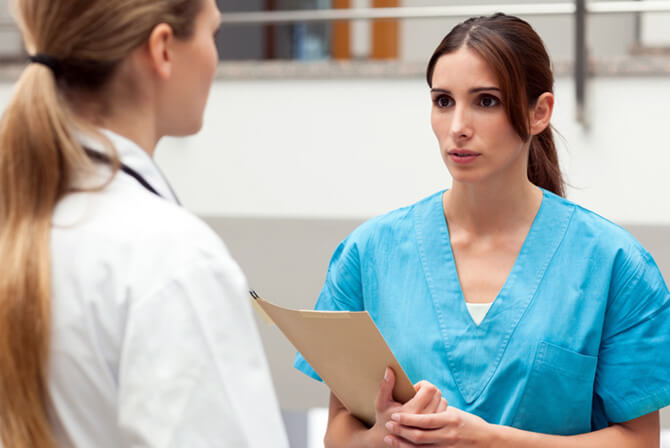 If you are a Licensed Practical Nurse, or LPN, or thinking about training to become one, you may be wondering about the types of advancement options you have or will have. Today's LPNs actually have many advancement options, including choosing to become RNs or earning one or more of the various specialty certifications available to them. To also answer the question of this article's title, you can become a nursing supervisor too, but only if it is allowed.
State Regulations and Facility Policies
While many states allow experienced licensed practical nurses to become nursing supervisors, there are a few that do not. Check with your state's board of nursing if LPNs can legally become supervisors in your state. If you find out your state allows it, you will then need to check with your employer if they allow it too. Many employers only allow RNs to assume this position. If both your state and facility allow it, congratulations, you can become a nursing supervisor.
Nursing Supervisor Requirements
If, as an LPN, you want to become a nursing supervisor and have found out both your state and employer allow it, the next thing you need to do is learn about the criteria required to become a nursing supervisor. While this may vary depending on your state and employer, typical requirements include:
Two or More Years of Practical Experience as an LPN
Completion of a Supervisory Course and Passing the Exam
LPN License in Excellent Standing
Excellent Work History with Employer
Employee Promotion Assessment
Nursing Supervisor Responsibilities
If you are able to and choose to become a nursing supervisor, you will take on a large variety of responsibilities. You will be required to oversee the work of other practical nurses, nursing assistants (CNAs), and, in some cases, medical assistants (MAs). While your exact daily duties may vary, some common tasks you will likely be responsible for as a nursing supervisor include:
Training New LPNs, CNAs, and MAs
Creating Daily Work Agendas for LPNs, CNAs, and MAs
Directing the Works of LPNs, CNAs, and MAs
Handling Employee Conflicts Among LPNs, CNAs, and MAs
Assisting LPNs, CNAs, and MAs as Needed
Nursing Supervisor Average Salary
As with any other career, the salary you will make as a nursing supervisor will vary depending on your experience, employer, and location. However, according to Pay Scale, the average salary for these professionals during the early part of 2015 was around $71,000 per year. The salary range for nursing supervisors during the same time period was about $49,500 to $98,700 per year.