What You Ought to Know About LPN to MSN Programs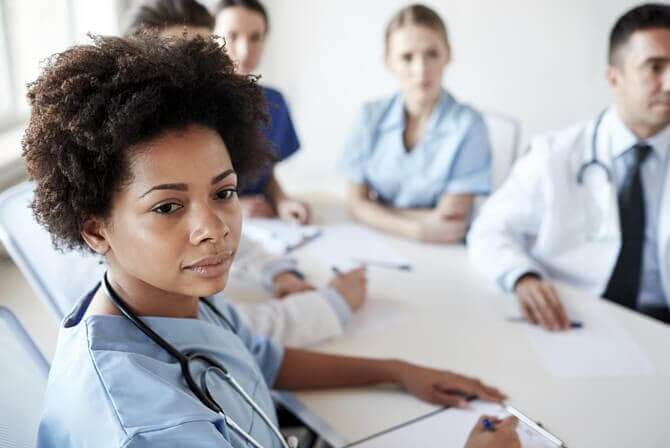 When pursuing a career in nursing, people often begin by becoming licensed practical nurses, or LPNs. If you have been in this entry-level position for a while, you may be ready to move forward in your career. There are many educational paths to choose from, but if you would like to be a nurse practitioner or to assume another advanced role someday, earning your master of science in nursing, or MSN, is a must. Like many LPNs, you may be wondering if an LPN to MSN bridge program could help you achieve your goals more quickly. Learn more about LPN to MSN bridge programs and other paths to earning your MSN.
Direct LPN to MSN Bridge Programs Don't Exist
As an LPN, you have probably heard good things about bridge programs, which allow you to apply credits and work experience toward a more advanced degree. LPN to RN bridge programs, for example, are very popular and useful. If you want to move from being an LPN to earning your MSN, however, your path won't be quite as direct. Direct LPN to MSN bridge programs do not exist, as the vast majority of MSN programs only admit RNs. Moreover, they typically only accept RNs who possess BSNs. This is a bit disappointing, but you are not out of luck.
Paths for Moving from LPN to MSN
Just because LPN to MSN bridge programs are unavailable doesn't mean that you are doomed to completing several more years of school. It will take time, but there are ways to make the process easier and more streamlined. In particular, completing an LPN to ADN or LPN to BSN bridge program is a logical first step. While you will become an RN faster by earning an ADN, most MSN programs only accept RNs with BSNs. Your biggest hurdle is earning your BSN, and an LPN to BSN bridge program can save you a lot of time and effort.
After earning your BSN through an LPN to BSN bridge program, you can enroll in an MSN program to further your education.
Requirements
To be eligible for most LPN to BSN bridge programs, you must have maintained a good GPA during your original training. Some programs only admit students who have at least one year of work experience. You will most likely need to provide the official transcripts from your LPN program as well as a valid LPN license.
BSN to MSN programs are highly selective, so it pays to earn high marks while completing your LPN to BSN bridge program. To be admitted to such a program, you must provide your academic transcripts, have maintained a strong GPA and fulfill other requirements that are specific to the program in question.
BSN to MSN Basics
The typical BSN to MSN bridge program can be completed in two to three years depending on previous educational attainment and work experience. Many programs allow you to transfer existing credits, and some count work experience too. These programs typically start out with students completing mostly basic BSN courses early on. Later, students complete BSN and MSN level courses simultaneously.
Most MSN candidates select a particular nursing discipline to focus on. Popular options include family nurse practitioner, adult acute care nurse practitioner, women's health nurse practitioner and adult psychiatric mental health nurse practitioner. Students are typically required to complete at least 60 graduate-level credit hours to complete the program.
Online Programs
While pursuing MSNs, most nurses continue holding down full-time jobs. Completing an MSN program is intense enough. Completing a BSN to MSN program is even more so. Finding spare time to devote to coursework and clinical experiences can be difficult. Luckily, online MSN programs are available. Many BSN to MSN bridge programs include online components as well. While clinical work must still be completed on site, lectures, lessons, labs and the like can often be completed online according to your own schedule. This is a great way to keep working while working toward an advanced degree that will benefit your career enormously.