Common Work Conditions for LPNs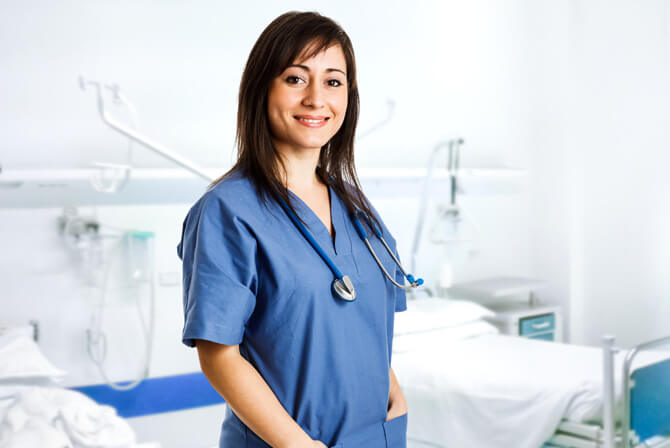 If you are thinking about becoming a Licensed Practical Nurse, or LPN, or getting ready to begin an LPN program, it will be a good idea for you to explore the common work conditions associated with the profession. By learning what to expect in your chosen career, you can better determine whether or not it will be a good choice for you.
While there are many facets to a career as an LPN, we are going to discuss the four main facets: typical work schedules, common work environments, average job atmosphere, and daily patient/nurse interactions. When reading these descriptions, keep in mind that they may vary a bit depending on your employer and the medical facility where you work.
Typical Work Schedules
The first important facet of work conditions for LPNs involves typical work schedules. While there are, indeed, part-time positions available for LPNs, most LPNs today are employed in full-time positions. Although you may think that this probably equates to a 40-hour work week, there may be many times when you will need to work overtime.
Additionally, if you choose to work in a nursing home, hospital, or other long-term care facility, you may need to work a variety of shifts including days, afternoons, evenings, or nights. You may be required to work on alternating weekends and holidays as well. On the other hand, if you choose to work in a doctor's office or clinic, you will typically only work during regular office hours.
Common Work Environments
One of the best things about choosing to become an LPN is that it will offer a broad range of employment opportunities. If you choose to become an LPN, not only can you choose to work in a large variety of medical facilities, but you can also choose to specialize. For example, if you obtain employment in a hospital, you can specialize in pediatrics, mental health, or geriatrics. Common work environments for LPNs today are:
Private and Public Hospitals
Specialty and Military Hospitals
Nursing Homes and Other Elder Care Facilities
Family Medical Clinics
Private Doctor Offices
Specialty Clinics
Average Job Atmosphere
The average job atmosphere for LPNs can vary significantly from one medical facility to another. Long-term care facilities such as hospitals and nursing homes often pose much more stress than other types of medical facilities. This is mainly due to the number of patients you have to handle each day.
Additionally, patients in long-term care facilities typically suffer from more severe illnesses than those who visit doctor offices or clinics. As a result, they require more comprehensive and direct care. However, on the bright side, the emotional satisfaction you can gain from helping chronically ill patients can be the best thing you ever experience.
Patient/Nurse Interactions
When interacting with patients as a Licensed Practical Nurse, it is essential for you to remember that they are suffering from a variety of ailments. Because of this, many of them will likely be experiencing various emotions including fear, anxiety, depression, frustration, and even anger.
Without excellent communication and people skills, it can be quite difficult interacting with them. It is also important for you to sincerely display compassion and empathy to your patients as you care for them. If, at any time, you encounter a patient you cannot handle, it is best to seek the help of a supervisor or coworker.