What is a Licensed Practical Nurse?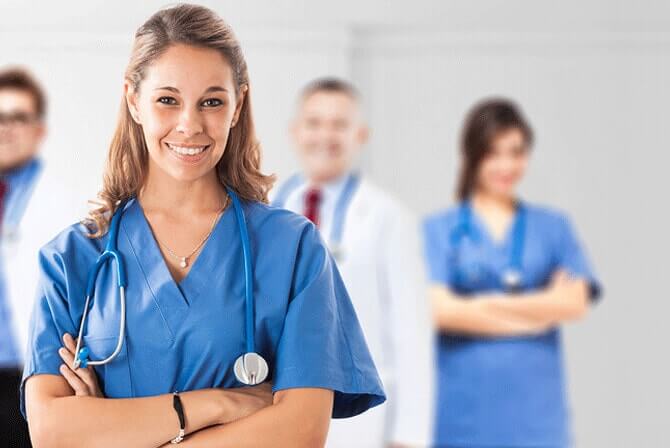 LPN is an acronym for Licensed Practical Nurse, a member of the medical community that works directly with patients under the supervision of a registered nurse (RN) or doctor. Sometimes called an LVN, or Licensed Vocational Nurse, depending upon the state in question, the LPN generally helps with such patient care essentials as grooming, bathing, eating, walking or just general mobility. LPNs can monitor patients and take vital signs, but they do not assist during surgery or help with administering anesthesia. LPNs can work practically anywhere patients are located, including hospitals, nursing homes, assisted living facilities, private physician's offices or even private homes.
LPNs are of vital importance to the medical profession, providing support for a variety of other medical professionals. With the current aging population within the U.S. and breakthroughs in medical technology, the need for qualified medical support staff is expected to increase over the course of the next several years. As such, LPNs are in high demand.
What Are Some Specific Duties of an LPN?
LPNs are often floating support workers, going wherever they are needed and performing whatever tasks are needed and within their scope. Much of their duties are involved with direct patient care throughout the day. LPNs are qualified to perform any or all of the following tasks:
Helping patients bathe or dress
Inserting catheters or changing bandages and dressings
Monitor patients' health and vital signs by checking temperature, blood pressure, etc.
Updating patient charts and keeping RNs and doctors informed of any changes in patient statuses
Extracting patient blood or urine samples for testing and analysis
Depending upon the medical regulations in the state in which they work, LPNs may also be qualified to administer medicine or begin intravenous drips. Other variations by state include what duties can or cannot be performed by an LPN with direct supervision of an RN or physician. For example, some states will allow the LPN to only perform IV functions or give medicine when under such type of direct supervision.
Why Become an LPN?
Training for LPN often involves a vocational program or school rather than formal college, with the end result that such training can often be completed in less than two years and at much less cost as opposed to the traditional four-year degrees. According to the Bureau of Labor Statistics, the average annual salary for an LPN in 2010 was just over $40,000 and job growth was above average. While you can certainly make more money in some of the higher medical professions, you will also be required to complete a lot more training and a possible internship first. As an LPN, you can always choose to return to school at a later time to gain a more advanced medical degree while already working in the medical field and earning a respectable salary.
LPNs are a vital part of the medical community, providing support and assistance to both patients and other medical personnel. If you enjoy caring for others in an environment where each day brings new experiences, becoming an LPN may be for you.