LPNs and Mental Health Nursing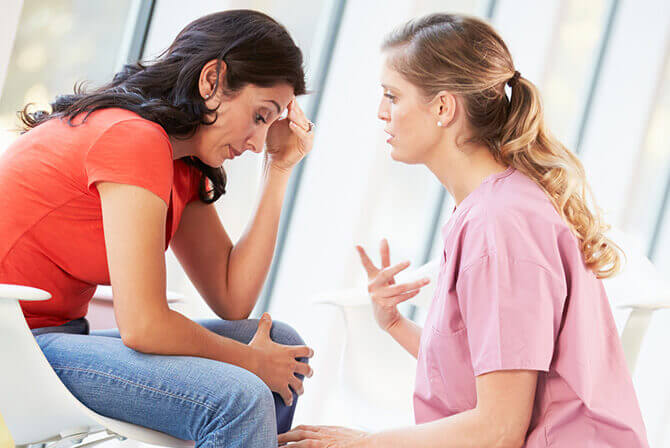 There are many great areas that LPNs can choose to specialize in, and among the most popular areas today is that of mental health or psychiatric nursing. If you are intrigued by behavioral health issues, this just may be the perfect career path for you. Read on to learn all about this sector of the nursing profession.
Places of Employment
Mental health LPNs work alongside psychiatric RNS, psychologists, psychiatrists, and physicians to provide essential care to patients experiencing behavioral health issues. One of the best benefits of choosing this career path is that there are several different settings where you can decide to work. Some of the most common of these facilities are as follows:
Mental Health Hospitals
Psychiatric Wards of General Hospitals
Private Psychiatrist Offices
Community Mental Health Clinics
Substance Abuse Recovery Centers
Home Healthcare Companies
Community Outreach Centers
Behavioral Research Centers
Common Responsibilities
Now, you may be wondering just what tasks a mental health LPN is responsible for. The answer to this question depends on the type of facility where you choose to work. However, there are some tasks that are common to almost all mental health LPN positions, and they include:
Distributing and Administering Medication
Assisting During Group Counseling Sessions
Providing Emotional Support to Patients and Family Members
Supervising Extracurricular Patient Activities
Taking and Recording Patients' Vital Signs
Reporting Changes in Patients' Behavior and Physical Condition
Maintaining Patients' Charts
Scheduling Appointments
Special Requirements
Currently, there are no special courses or certifications required to work as a mental health LPN. However, you can significantly increase your chances of securing employment if you choose to complete various specialty courses and participate in an internship with a mental health facility. If you wish to work in this sector, consider enrolling in one or more of the following courses while you are still in nursing school:
Adult Mental Disorders
Children and Adolescent Behavioral Health
Common Eating Disorders
Alcohol and Drug Abuse
Geriatric Mental Disorders
Forensic Nursing
Average Salary
The salary you will earn as a mental health LPN will vary depending on such factors as your place of employment, credentials, experience, and location. Nevertheless, according to Healthcare Salaries, the overall national average for mental health nurses in 2015 was about $56,824 per year. Of course, due to the factors mentioned previously, you could earn anywhere from $43,678 to as much as $80,528 per year or more!