All About Oncology Careers for LPNs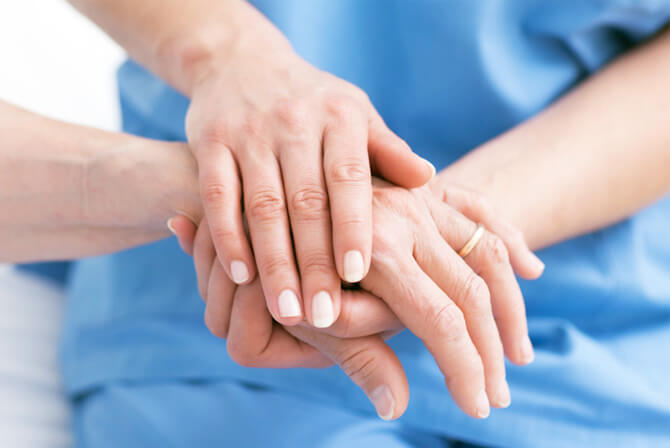 Are you a Licensed Practical Nurse, or LPN, who wants to advance to a better-paying position? One of the best ways to accomplish this is to become a registered nurse (RN) and specialize, and a popular area of specialization for nurses today is oncology, or the treatment of cancer. If you find this career path interesting, the following information will help you decide whether or not you should pursue oncology training and certification.
Training and Education
For you to be eligible for an entry-level oncology nursing position, you must first enroll in an associate degree in nursing (ADN) training program. With an ADN, you will be able to seek basic certification as an oncology nurse. However, if your goal is to become an advanced practice oncology nurse, you will need to earn a minimum of a bachelor's degree in nursing (BSN). An LPN to ADN or LPN to BSN bridge program can help you meet this requirement.
Licensing and Certification
After earning your associate or bachelor's degree in nursing, the next step to becoming a basic or an advanced practice oncology nurse is to obtain a registered nursing license. To do this, you will need to achieve a passing score on the national RN licensing exam, the NCLEX-RN.
If you achieve an acceptable score on your NCLEX-RN, you can obtain oncology specialty certification through the Oncology Nursing Certification Corporation (ONCC) Although some states may not require this certification, obtaining specialty certification in oncology is highly recommended to prove your expertise in this area. Currently, the ONCC offers certification in the following eight areas of oncology:
Basic Oncology
Advanced Oncology
Advanced Practice Oncology
Advanced Clinical Oncology
Pediatric Oncology
Pediatric Hematology
Breast Care
Blood and Bone Marrow
Common Job Responsibilities
Oncology nurses can be found working in a variety of medical facilities including public and specialty hospitals, specialty clinics, research facilities, and hospice care centers. Their daily tasks often vary depending upon the needs of each individual patient; however, some tasks common to oncology nurses include:
Administering Chemotherapy and Radiation Therapy
Treating Side-Effects of Chemo and Radiation
Administering Antibiotic Medication
Educating Patients and Family Members
Drawing Blood for Analysis
Performing Blood Transfusions
Performing Patient Assessments
Helping Create Treatment Plans
Salary and Career Outlook
While LPNs are in high demand all across the country today, the rate of growth for oncology nursing positions is expected to grow somewhat quicker until 2022. According to the U.S. Bureau of Labor Statistics, LPN jobs are predicted to grow by about 16 percent, but oncology nursing positions will likely grow at a rate of around 19 percent.
The salary you will earn as an oncology nurse depends on a variety of factors including your employer, location, education, and experience. Nevertheless, the average salary for all oncology nursing professionals during the year 2015, according to Pay Scale, was $62,345.