A Peek at Emergency Room LPN Career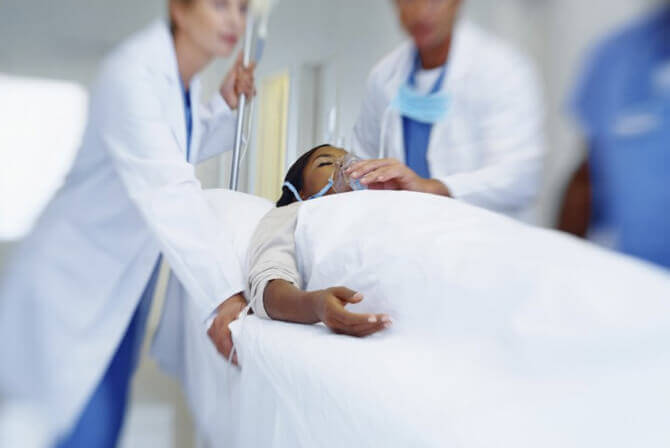 The emergency room nursing career is gaining popularity today and for many great reasons. Not only does this position offer an excellent starting salary, but it also offers an abundance of emotional rewards. Traditionally, you had to become an RN to work in an ER; however, more and more facilities today are employing LPNs for this position.
Is ER Nursing Right for You?
Before you decide to become an emergency room LPN, you need to determine whether or not the career will be a good fit for you. ER nurses possess many unique characteristics that help them cope in a highly stressful and fast-paced work environment. Examine the characteristics listed below. If you possess most of these characteristics, an ER nursing position could be a great choice.
Emotional Stability
Caring and Empathetic Personality
Ability to Work as a Team Member
Ability to Think and Move Fast
A Great Amount of Stamina
Ability to Remain Calm in Stressful Situations
Excellent Communication Skills
Ability to Multi-Task
Excellent Observational and Prioritization Skills
What Does an ER LPN Do?
If you have determined that you possess the above characteristics, you may now be wondering just what an emergency room LPN does. First of all, it is essential to note that if you choose to become an ER practical nurse, you will be working under the supervision of resident registered nurses.
What this means is that your work will be somewhat limited. However, some of the tasks you may expect to encounter in an emergency room environment can be found listed below. Keep in mind that your actual daily responsibilities will vary depending on such factors as the facility where you work and the conditions of your patients.
Assisting RNs and Physicians During Exams and Medical Procedures
Taking and Recording Patients' Medical Histories
Collecting Patients' Insurance Information
Taking and Recording Patients' Vital Signs
Transporting Patients to Various Parts of the Facility
Collecting Bodily Samples for Laboratory Analysis
Preparing and Administering Injections
Applying Dressings to Wounds
What is the Average ER Nurse Salary?
According to the website Indeed Salary, the average national salary for ER LPNs working in the U.S. during 2015 is about $51,000 per year. Of course, this figure can vary depending on your experience, credentials, location and the facility where you work. Additionally, this does not include such job-related benefits as health insurance, dental plans, retirement plans, bonuses, and paid vacations.
Where Can Emergency Room LPNs Work?
One of the most advantageous things about choosing the LPN career is that after you have become an LPN, you can choose to work at many different places. This is true for emergency room LPNs as well! Emergency room LPNs can be found working in many different facilities; however, some of the more common places of employment for this profession are as follows:
Public and Private General Hospitals
Public and Private Specialty Hospitals
Emergency/Urgent Care Centers
Poison Control Centers
Military Hospitals and Emergency Care Centers
Crisis Intervention Centers
Research Centers
Community Colleges and Trade Schools