Can LPNs Become Nurse Practitioners?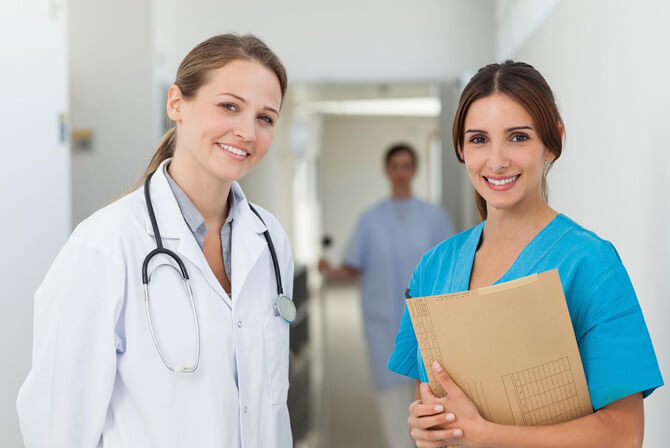 Are you a Licensed Practical Nurse, or LPN, who wants to move forward in your career? Have you been wondering if it is possible for you to become a nurse practitioner? If you answered "yes" to both the questions, you'll be happy to know that yes, you can become a nurse practitioner.
Now, you are probably wondering, what you need to do to become a nurse practitioner? The following section answers the question in detail.
Obtain a BSN Degree
The first thing you need to do to become a nurse practitioner is earn a bachelor of science in nursing, or BSN, degree. This degree will allow you to take the NCLEX-RN exam and, upon passing it, obtain employment as a registered nurse. Fortunately, as an LPN, you are eligible for an accelerated LPN to BSN bridge program, which you can complete much quicker than students who do not have any prior LPN training/experience.
Obtain an RN License
After completing an approved BSN program, the next thing you need to do to become a nurse practitioner is obtain your RN license. This is typically required before you can move on to the next step described below. You can do this by passing the NCLEX-RN with an acceptable score and meeting other licensing requirements as set by your state. While licensing requirements vary from state to state, common requirements are as follows:
Exam/Licensing Fee
United States Citizenship
Criminal Background Check
Fingerprint Cards
Passport-Sized Photo
Enroll in a BSN to MSN Program
If you are able to pass your NCLEX-RN exam and obtain an RN license, the next step is to enroll in a BSN to MSN bridge program. This program offers comprehensive training and education in various nursing specialties. At this point, you will be required to choose a specialty in the nursing field.
Depending on the school you choose to attend and the training requirements of your state, you may be able to complete some of your BSN to MSN courses online. You can learn about the requirements of your school and state by speaking with a school adviser and researching BSN to MSN requirements on your state's Board of Nursing website.
Earn Certification in Your Chosen Specialty
The final step involved in becoming a nurse practitioner is to earn certification in your chosen specialty. This will prove your expertise in your specialty area and will make you more attractive to potential employers. This will, in turn, broaden your employment opportunities and increase your earning potential.
To obtain specialty certification, you need to contact the American Nurses Credentialing Center or the American Academy of Nurse Practitioners and meet their current certification requirements. Although these requirements vary from year to year, they typically include a certification exam and testing fee.