Importance of Continuing Education for LPNs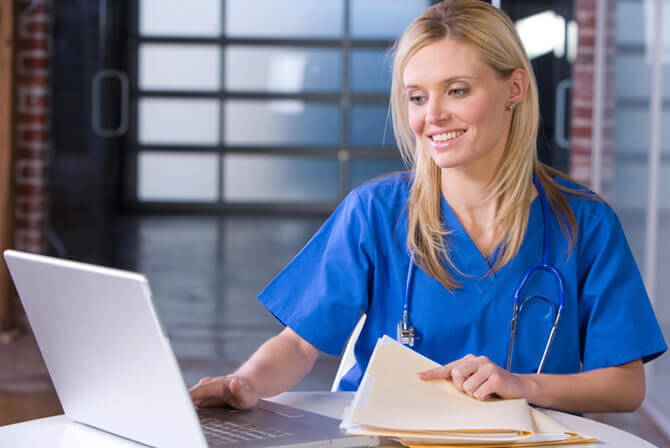 As a practicing LPN, there will be many times when you will be required to complete various continuing education (CE) courses. But have you ever wondered just why these courses are so important? There are actually many reasons why you will need to complete CE courses during your nursing career, and the most important reasons are explained in brief below.
Renewing Your LPN License
Most states require their licensed practical nurses to complete a set amount of continuing education credits before they can renew their nursing licenses. The amount of credits you will need to complete will vary depending on the state where you work. However, the average amount is about 15 to 24 units.
You can typically find continuing education courses for LPNs offered through community colleges, trade schools, online websites, and some medical facilities. The types of CE courses you will need to complete may vary as well depending on your employer and current trends in nursing, but you will find some good examples listed below.
Dementia in the Elderly
Reflecting a Positive Image as an LPN
Fall Prevention for the Elderly
Handling Conflict on the Job
Infection Control for Healthcare Professionals
Ethics in Nursing Care
The Importance of Adult Immunizations
Fulfilling Job-Related Requirements
In some cases, your employer may require you to complete various continuing education courses during your employment. In such cases, your employer may offer the courses at your place of employment. However, there may be times when you will need to seek out the courses on your own. Common reasons you will need to complete these types of courses are as follows:
New Methods of Healthcare Treatments
Breakthroughs in Various Illnesses and Diseases
Innovative Medical Machinery
New Medication or Methods of Administering Medication
Updated Regulations Pertaining to Medical Care
Updated Regulations Pertaining to Your Place of Employment
Advancing in Your Career
Finally, more and more LPNs today are choosing to enroll in continuing education courses for the purpose of advancing in their careers. If you like the prospect of securing a better-paying and more prestigious position, completing some CE courses can lead you down the right path! Some of the more popular CE courses that lead to specialty LPN certifications can be found below.
Hospice/Palliative Care
Geriatric/Elder Care
Home Healthcare
Emergency Care
Critical Care/ICU
Community Health Nursing
IV Administration