Best Cities for LPN and LVN Careers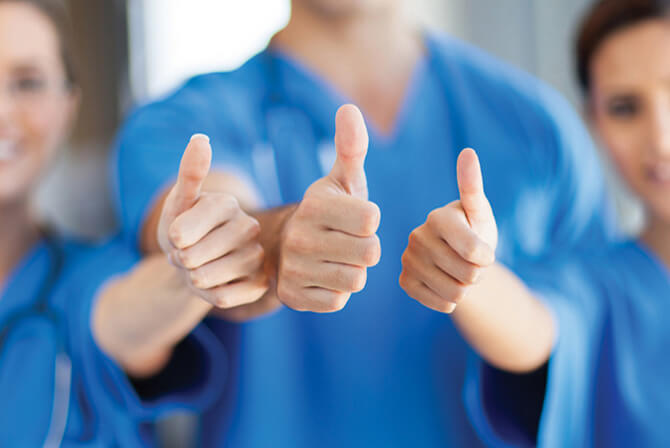 If you are a new or soon-to-be LPN or LVN, you most likely want to find a job that offers a great starting salary. Of course, you will also want to conduct your job search in a city that offers plenty of employment opportunities. If you can relate to this, the following information can help you with your search for the perfect job.
Cities that Offer the Best Pay
Just as some medical facilities offer better wages for LPNs and LVNs, some cities offer better wages as well. This is typically due to demand and current economic conditions in various geographic locations. As such, the top-paying cities for LPNs and LVNs vary a bit from year to year. However, according to the U.S. Bureau of Labor Statistics, some of the highest-paying cities for this career in 2013 were as follows:
San Francisco, California - $62,330 Per Year
Oakland, California - $62,190 Per Year
Santa Barbara, California - $58,620 Per Year
San Jose, California - $58,120 Per Year
Sacramento, California - $58,090 Per Year
Peabody, Massachusetts - $57,970 Per Year
Napa, California - $56,680 Per Year
Hartford, Connecticut - $55,880 Per Year
Bridgeport, Connecticut - $55,440 Per Year
Reno, Nevada - $55,130 Per Year
Cities that Provide the Most Job Opportunities
While you may think that the highest-paying cities for LPNs and LVNs are likely those that offer the most job opportunities, this is most often not the case. Cities that offer an abundance of nursing positions are usually those that have a high demand for healthcare services. With that said, this list may vary from time to time as well. Nevertheless, according to the BLS, the following cities offered the most LPN and LVN positions in 2013.
New York City, New York - 20,480 Positions at $51,170 Per Year
Los Angeles, California - 20,010 Positions at $51,220 Per Year
Houston, Texas - 12,920 Positions at $47,600 Per Year
Dallas, Texas - 11,990 Positions at $46,510 Per Year
Chicago, Illinois - 11,260 Positions at $46,860 Per Year
Philadelphia, Pennsylvania - 10,250 Positions at $48,220 Per Year
Atlanta, Georgia - 9,860 Positions at $39,560 Per Year
Minneapolis, Minnesota - 8,930 Positions at $43,850 Per Year
Tampa, Florida - 8,260 Positions at $41,530 Per Year
Cleveland, Ohio - 7,730 Positions at $43,710 Per Year