Top 5 Workplaces for LVNs and LPNs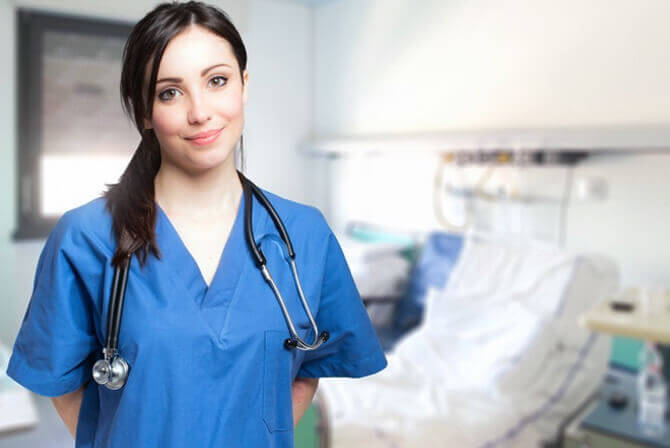 Although there are many advantages to becoming an LPN or LVN, one of the best benefits is that you can choose among a variety of different workplaces. No matter whether you are a new LPN or LVN graduate or someone who has been practicing for several years, you have several great options when it comes to choosing a workplace for yourself.
Private Physicians' Offices and Medical Clinics
One of the most popular workplaces for licensed vocational and practical nurses is a physician's office. Since nurses in this work environment typically work only during regular office hours, this is the perfect choice for people who desire a more structured work schedule. As an LPN or LVN working in a physician's office, some of the tasks you may need to perform are as follows:
Assisting Doctors During Examinations and Medical Procedures
Administering Vaccinations and Other Types of Injections
Drawing Blood and Collecting Other Laboratory Specimens
Performing Various Administrative Tasks
Taking and Recording Patients' Vital Signs
Applying and Changing Dressings
Public and Private General and Surgical Hospitals
Another great workplace for LVNs and LPNs is obtaining employment in public or private hospitals. In fact, this is perhaps the most popular workplace for LPNs and LVNs today. One of the reasons many nurses choose to work in hospitals is because of its challenging work environment.
However, it is essential to note that if you choose this workplace, you may need to work overtime hours, some weekends, and rotating holidays. While the tasks you will be responsible for in a hospital setting as a licensed vocational or practical nurse vary, some of the most common tasks are:
Assisting Doctors During Exams and Medical Procedures
Taking and Recording Patients' Vital Signs
Drawing Blood and Collecting Other Laboratory Samples
Administering Medication and Injections
Supervising CNAs and Inexperienced LPNs or LVNs
Recording Changes in Patients' Medical Conditions
Nursing Homes and Other Elder Care Facilities
Due to a growing elderly population, there is an increasing need for LPNs and LVNs in nursing homes and other elder care facilities all across the nation. Just as with hospital work schedules for nurses, if you choose this workplace – a nursing home or other elder care facility -, you may need to work overtime hours, weekends, and some holidays. Common tasks associated with LPNs and LVNs in elder care facilities include:
Administering Medication and Various Injections
Drawing Blood and Collecting Other Laboratory Specimens
Supervising CNAs and Inexperienced LPNs or LVNs
Assisting Patients with Daily Activities
Recording Changes in Patients' Behavior and Conditions
Taking and Recording Patients' Vital Signs
Home Healthcare Companies
According to statistics provided by the U.S. Bureau of Labor Statistics, there has been a dramatic increase in the demand for LPNs and LVNs in home healthcare settings. The reason for this is likely because more patients today are choosing to receive medical care in their own homes rather than in a traditional medical facility. As a home healthcare LPN or LVN, some of the tasks you may need to perform are:
Educating Patients on Proper Home Self Care
Assisting Patients with Daily Activities and Household Chores
Taking and Recording Patients' Vital Signs
Administering Medication and Various Injections
Educating Patients on Proper Nutrition
Recording Changes in Patients' Conditions
Hospice/Palliative Care Facilities
Finally, another workplace for LVNs and LPNs that is growing in popularity is hospice care facility. In a hospice care setting, you will be providing essential care to patients suffering from life-threatening conditions. Hospice care practical and vocational nurses often work long hours and are typically responsible for such tasks as:
Monitoring and Maintaining Life Support Machinery
Placing IVs and Catheters
Administering Medication and Injections
Taking Note of and Recording Changes in Patients' Vital Signs
Drawing Blood and Collecting Other Laboratory Samples
Ensuring Patients' Comfort