Essential Elements for a Successful LPN Career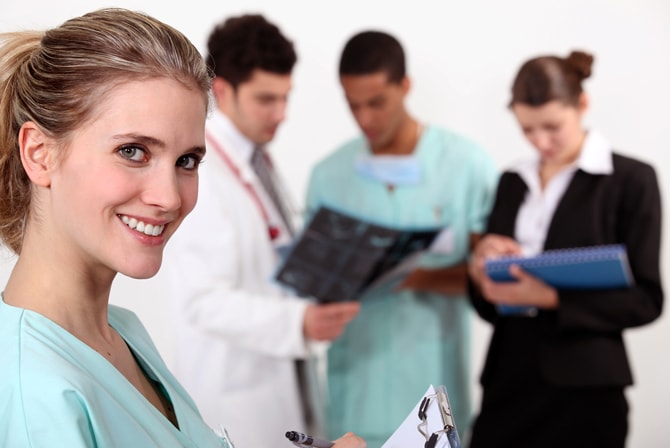 Completing a Licensed Practical Nurse, or LPN, program and passing the NCLEX-PN may land you a nursing job, but it takes a bit more to be truly successful in your career. While there are several elements necessary for a successful LPN career, some of the most important elements are described below.
Caring and Compassionate Personality
A career as an LPN involves a great deal of interaction with patients. Many of these patients will be experiencing varying degrees of stress, fear, anxiety, and pain. With that said, to be able to gain the trust of your patients and help calm them, you must have a caring and compassionate personality.
It is also important for you to have good communication skills. Since you will be dealing with a large variety of patients and coworkers, you need to know how to interpret both verbal and nonverbal communication. This goes hand-in-hand with a caring and compassionate personality because it may often take patience to communicate with some of your patients, coworkers, and bosses.
Time Management Skills
Some of the busiest staff members in medical facilities all across the country are LPNs. When you obtain employment as a practical nurse, you will find that you will be responsible for a broad range of tasks. In some cases, you may also be responsible for a large number of patients during your shift.
With that said, there may be many times when you will feel overwhelmed. Fortunately, time management skills can help to alleviate this common problem. By completing urgent tasks first, you will find that you can manage your time much easier. Additionally, asking for help when necessary can help you get through stressful workload.
Professional and Calm Demeanor
Another essential element for a successful career as an LPN is a professional and calm demeanor. No matter what the conditions are, it is important for you to remain calm and maintain your professionalism. Your coworkers depend on you, and your patients look to you for the care they need. You just cannot "lose it."
Even if you are faced with dealing with difficult patients, you must remain calm and under control. Emergency situations can be commonplace in some medical facilities, and if you experience such a situation, you need to know how to react. Finally, while losing a patient can be extremely upsetting, you must be able to distance yourself from the situation.
Reliable and Honest Character
Lastly, a successful career as an LPN requires a reliable and honest character. With the nursing shortage today, it is highly important that you show up for work on time every day you are scheduled to work. This is especially true for medical facilities that are understaffed. You may also be required to work overtime hours.
Honesty is essential to a successful career as an LPN as well. If or whenever you cannot work overtime, be honest when explaining your reasons to your employer. Additionally, if and whenever you make a mistake during your shift, do not try to cover it up. Mistakes made during patient care can result in serious problems if left unaddressed.