Four Secrets of an Eye-Catching LPN Resume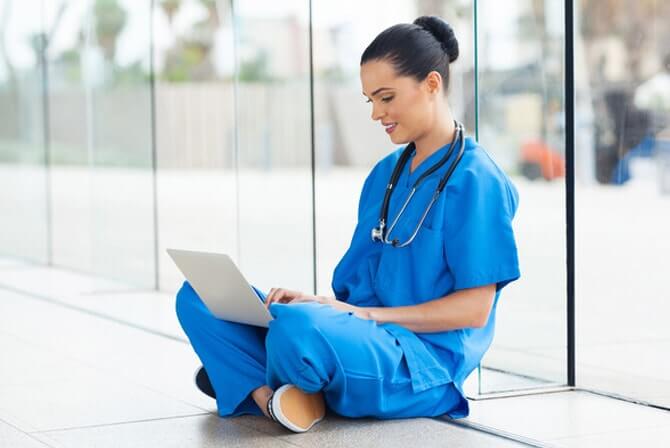 You have graduated from your Licensed Practical Nurse, or LPN, program and passed your licensing exam. Congratulations! The next step is to begin searching for employment. Although there is currently a high demand for qualified LPNs all over the U.S., you should know that this is a highly competitive career as well.
Fortunately, by creating an eye-catching LPN resume, you will have a good chance of securing an LPN job at your preferred facility. But just how do you create a resume that catches the eyes of prospective employers? The following tips will help you with that.
1. Create an Attractive Cover Letter
First of all, your entire resume should only be about three or four pages in length, and the first page should be what is known as a cover letter. Your cover letter will be the first thing that a potential employer will see. You need to make sure that it is attractive and informative without being overly wordy.
When creating a cover letter, keep in mind that you are simply introducing yourself. You do not need to list your credentials in your cover letter: you will list this type of information within the resume itself. At the top of your letter, type out your name and the position you are applying for using a bold font.
Under your name and near the center of the cover letter, type out a brief introduction, or objective. This should be a paragraph of about three or four sentences that briefly describe why you are interested in the position, why you feel you are qualified for the position or why you think you would be an asset to the facility.
2. Utilize a Format That is Easy to Scan
After creating an eye-catching cover letter, you will need to plan out your resume. The best way to do this is to plan out a format first. It is wise to choose a format that makes your resume easy for readers to scan. Use a larger, bold font for your subheadings and a smaller, Times New Roman font for in-line content.
Steer away from colored or fancy fonts. Stick with 14 or 16 point bold fonts for subheadings and 12 point Times New Roman fonts for regular content. Additionally, when listing skills or certifications within subheadings, be sure to use bullet points. Typical subheadings you will want to add to your resume include:
Contact Information
Education and Certifications
Work History
Relevant Volunteer Work
Relevant Personal Skills
Personal and Professional References
3. Steer Away From Non-Relevant Content
Once you have created a basic format for your resume, you can begin writing out the content under each subheading. However, it is important that you do not fill your resume with content that is not relevant to the position in question. For example, it is not necessary to list employments at such places as bars or strip clubs (for those who have worked in strip clubs).
It is okay, on the other hand, to list employment where you needed to interact with the public such as department stores or restaurants. If you conducted any volunteer work that involved helping the public, by all means, add it. This could include volunteering at your local Salvation Army, animal shelter, or soup kitchen.
When listing personal skills you possess, think in terms of the skills you will need for the position you are seeking. LPN jobs require good communication skills, multi-tasking skills, compassion, and patience. Do you have these skills? If you do, be sure to include them under the appropriate subheading.
4. Include Several Forms of Contact Information
Finally, after potential employers finish reading your resume, you want to be sure that they are able to contact you without any problems. For that, provide several forms of contact information in your resume. Forms of contact, as you already know, are home phone number, cell phone number, email address, and home address.
If you wish, you can also include links to your social media profiles. However, if you do this, make sure that you do not have any posts on your profiles that you would not want a potential employer to see.