Tips for Relieving Work-Related Stress as an LPN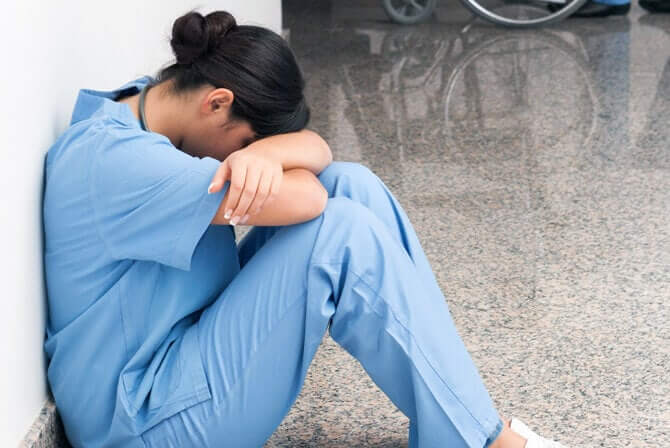 The LPN career can be extremely stressful both emotionally and physically. This is particularly true for nurses who work in such facilities as nursing homes, hospice care centers, and psychiatric hospitals. However, there are many great tips that can help relieve your work-related stress, and some of the best can be found below.
Balance Your Work Schedules
One of the main causes of work-related stress is due to overworking. If your schedule seems to be too much for you to handle, set aside some time to speak with your boss and ask for a more balanced work agenda. In most cases, employers are more than happy to help their staff in this area.
If working too many overtime shifts is causing you stress, learn to say no when asked to work after your regular shift. You just may be surprised as to how understanding your boss can be! Of course, there may be times when you will need to work overtime. However, if it is not a requirement, by all means decline.
Practice Relaxation Exercises
One of the most effective methods of reducing work-related stress as an LPN is to practice relaxation exercises such as yoga, meditation, or deep breathing. The best thing about these types of exercises is that they do not take a lot of time, and they can significantly help you to clear your mind and relax after a stressful day.
Other forms of exercise, especially aerobics, can help relieve work-related stress as well. This is because when you exercise, your body releases special hormones known as endorphins. When this occurs, endorphins interact with your brain to reduce pain perception and trigger a euphoric feeling that can help to relieve stress.
Partake in a Hobby
Another terrific way to reduce work-related stress is to partake in a favorite hobby. By participating in something that you enjoy, you can easily clear your mind of work-related issues that have been bothering you. If you do not have any particular hobbies, now is the time to pick one up! Some hobbies you may want to consider are:
Needlework Crafts
Scrapbooking
Gardening
Painting or Drawing
Reading
Bird Watching
Start a Diary
Keeping a diary is a great way to express your emotions and transfer your stress from your mind to paper. Whenever you have an especially stressful day at work, take a minute when you get home to write about your feelings. What stressed you out? How did the situation make you feel, and how did you respond?
If you are not exactly sure of what is causing you stress on the job, writing in your diary every day can help you locate the source of your anxiety. You do not need to write a novel: Just spend about five to ten minutes each day jotting down the most outstanding events of your day.
Focus on Positive Thinking
Finally, by replacing your negative thoughts with those that are positive, you may be able to reduce your level of work-related stress. For example, rather than saying things like "I'll never get this done," "I'm a terrible nurse" or "I just can't handle this," try saying some of the following phrases instead.
I Can Do This
I Did My Best
This Situation Will Pass
I Can Cope
Tomorrow Will Be a Brighter Day