Finding Time for Yourself as an LPN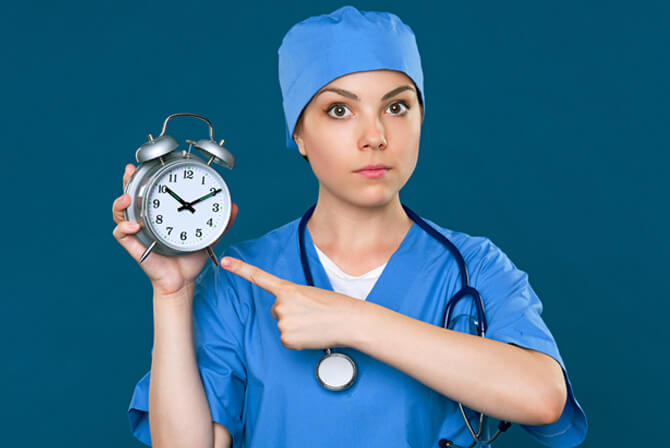 Nursing careers can be quite stressful as you provide care to others on a near-daily basis. Furthermore, it may seem like you simply do not have enough quality time for yourself. However, the good news is that there are some great ways to take care of yourself as an LPN and find that much-needed time to relax and unwind.
Enjoy the Little Things
First of all, never ignore the little things during your time off of work. Take time to enjoy such little pleasures as taking a short walk among nature, going out to dinner with a close friend or family member, reading a good book, or playing a game with your kids. Other simple pleasures may include going window shopping, watching a romantic or thrilling DVD, doing a crossword puzzle, or phoning a distant relative.
Schedule Time to Exercise
Set aside about 30 to 45 minutes for exercise each day. Exercise provides many great benefits; however, one of the best benefits you can derive from exercise is that it can have a positive effect on your mood. Furthermore, you do not need to partake in intense exercise regimes to receive a positive effect. Yoga, breathing exercises, short walks, swimming, and aerobics can all help enhance your mood.
Take Advantage of Paid Vacations
If your employer offers paid vacations, take advantage of this time to do something you enjoy. Visit a friend you have not seen in a long time, take a short trip, or pamper yourself at a local spa. By focusing on yourself, you can greatly reduce your work-related stress and return to work feeling rejuvenated! Other things you may consider doing include going on a camping trip, renting a weekend cottage, or going to a concert.
Schedule Some Me Time
Finally, as an LPN, it is beneficial to your emotional health if you schedule some regular "me time." This is much like enjoying the little things in life, but it is a bit different in that it is more focused on personal needs rather than wants. Create a weekly schedule that includes 30 to 60 minutes of time in which you will devote to your personal needs. Examples of activities to include in your me time are as follows:
Take a Long Bubble Bath
Get or Give Yourself a Relaxing Facial
Get Your Hair Styled or Dyed
Get or Give Yourself a Pedicure
Make Yourself a Delicious, Healthy Meal
Get a Massage