How Social Sites Can Help Your LPN Career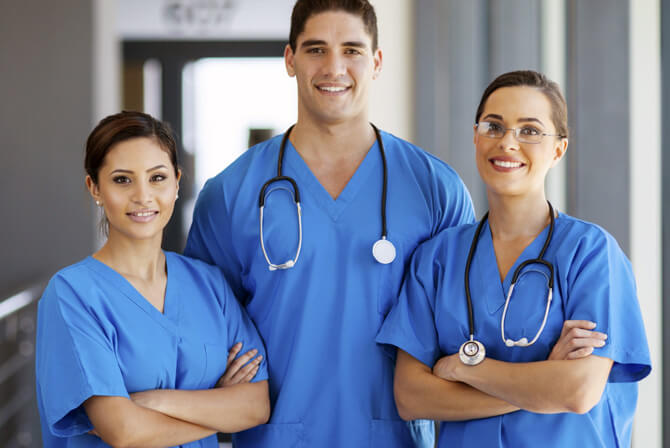 No longer is social media simply a platform to interact with family and friends. More and more businesses and professionals today are utilizing social media sites to promote their products or services. There are many ways social sites can help your LPN career too.
Locate Available LPN Positions
If you are getting ready to search for an LPN job or have already begun your search, you have probably found that the job search environment is no longer like that of the past. Most employers today locate new employees through online platforms such as LinkedIn. It is to your benefit to create a professional profile on this platform in particular. After creating your profile, make sure you follow as many local medical facilities as you can. It is also a good idea to subscribe to their RSS notification feeds if available. In this way, you will be notified early on of any available job positions near you. It is also best to periodically interact with the medical facilities you choose to follow. This will get you noticed by potential employers and raise their interest in you should a position become available.
Stay Abreast of New Technology and Advances
Another way that social sites can help your LPN career is by keeping you abreast of any new technology or advances in the nursing profession. During your career as an LPN, you will need to complete various continuing education courses from time to time. However, making use of social sites can provide you with even more valuable information. Listed below are just some of the ways social sites can help you in this area.
Watching Instructional Videos on YouTube Pertaining to Nursing
Joining Nursing Groups on Facebook
Following Professional Medical Organizations on Facebook and Twitter
Reading Medical Blogs Posted on Social Sites
Manage Stress Effectively
Stress is an all-too common problem among LPNs today, and one of the best ways to handle stress effectively is through social media sites. By joining various nursing groups on such social sites as Facebook and Twitter, you can interact with other nursing professionals just like you.
These platforms allow you to discuss common problems associated with your profession, and as a result, help you find effective solutions. Furthermore, simply talking with other LPNs about the daily stresses and concerns of your job can help you realize that you are not alone. This, in turn, can reduce any stress you may be feeling.
Communicate with Family, Friends, and Coworkers
Communication with friends and coworkers often presented a problem decades ago for travel LPNs. Fortunately, this is not the case today. Today, travel LPNs can communicate with their friends, family members, and coworkers through social sites.
Thanks to social media sites, sharing such things as instructional videos, blogs, and other essential materials has become much easier for travel nurses as well. Many social sites today also offer a variety of useful features including face-to-face calling, conference calling, and photo sharing.