Outstanding LPN Schools in Sacramento, CA
Thursday, February 08, 2018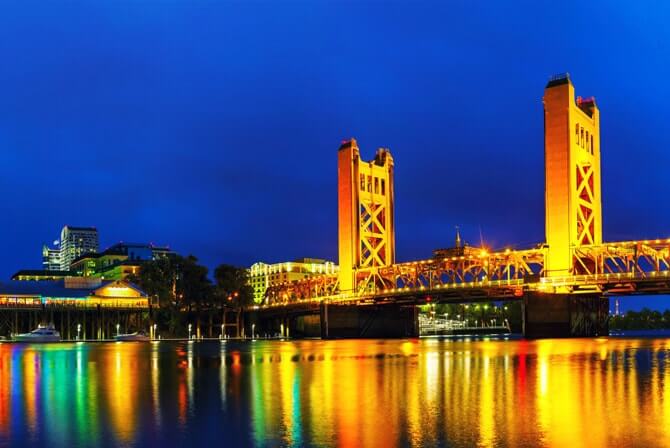 Sacramento is one of the best places to begin a career as a Licensed Practical Nurse, or LPN. Not only are these professionals in high demand here, but there are also many exceptional LPN schools here. In fact, with so many outstanding LPN schools in or near Sacramento, you may have a bit of a hard time choosing one. However, to make your decision easier, some of the most popular schools in the area are described below.
Charles A. Jones Career and Education Center - The Charles A. Jones Career and Education Center (CJCEC) was founded in 1967 and is located on Lemon Hill Avenue in Sacramento. Originally, it was known as the Skills and Business Education Center. This school offers several programs of study, including a training program for prospective LPNs. Before you are accepted into CJCEC's LPN program, you will need to complete a CPR certification course, obtain CNA certification, and attend a nursing student orientation.
American River College - Another popular school that provides LPN training in the area is American River College (ARC). Situated on College Oak Drive in Sacramento, ARC has been operating since 1955. Several notable people attended American River College, including actor Matt Reaves, TV show host Joan Lunden and child prodegy Tanishq Abraham. Within ARC's allied health department, you will find a top-rated program for students seeking careers as LPNs.
Blake Austin College - Formerly known as CSI Career College, Blake Austin College (BAC) began operating in 1996. You can find BAC on Orange Drive in Vacaville just a short drive from Sacramento. In addition to offering some of the best cosmetology programs in the area, BAC also offers some excellent nursing programs. Its LPN program provides students with a low student-to-teacher ratio and fully prepares them for careers as practical or vocational nurses.
UEI College - When UEI College opened in 1975, it was known as the United Education Institute. This is a for-profit facility that maintains 12 campuses in California. This facility provides training for several occupations, including training for aspiring LVNs and LPNs. Graduates of UEI College's LVN program earn diplomas in vocational nursing and can go on to obtain employment in such medical facilities as hospitals, medical centers, and nursing homes.
Los Medanos College - Los Medanos College (LMC) can be found on East Leland Road in nearby Pittsburg, California. This is a two-year institution that offers nearly 60 different career programs resulting in certificates or associate degrees. Within the school's nursing department, there is an approved program for aspiring LPNs and LVNs. LMC also offers a fantastic bridge program for existing LPNs and LVNs who want to move on to careers as RNs.
Napa Valley College - Lastly, another school you may select for your LPN training is Napa Valley College (NVC). Originally known as Napa Community College and Napa Junior College, NVC was founded in 1942. NVC, which is located on Napa Vallejo Highway in Napa Valley, provides an intensive program for people yearning to become LPNs or LVNs. Graduates of NVC's LPN program receive certificates of completion.