Can LPNs Obtain Employment in Public Schools?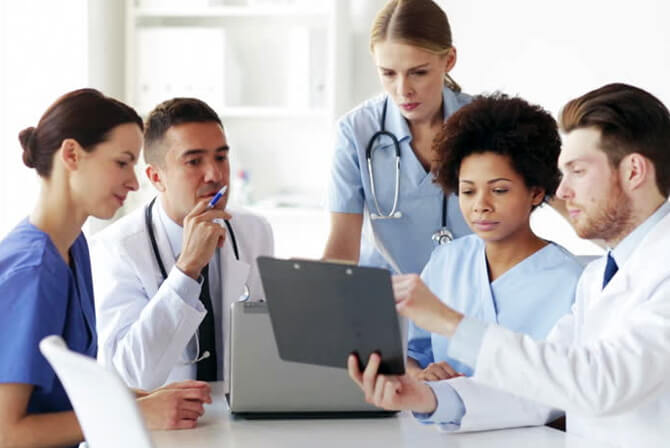 A career as a Licensed Practical Nurse, or LPN, offers many great benefits including a fantastic salary, job security, and emotional satisfaction. However, perhaps the best benefit of all is a broad range of opportunities for advancement. If you enjoy working with children, you may want to consider becoming a public school nurse.
Although requirements to become a public school nurse vary depending on the school system you wish to work for, some of the most common requirements involve additional training and specialty certification.
Educational Requirements
Although some school systems may employ LPNs or RNs with associate degrees, more and more systems today require their school nurses to possess bachelor of science in nursing (BSN) degrees. To make yourself more appealing to prospective employers, it will be to your benefit to enroll in an accelerated LPN to BSN bridge program.
This program is offered by a large number of colleges, trade schools, and some universities all over the country. The best thing about an LPN to BSN bridge program is that it takes much less time to complete than a traditional BSN program. Furthermore, you may be able to complete many of your courses online.
Licensing Criteria
With your BSN in hand, the next step to becoming a public school nurse is to apply for a seat to take the NCLEX-RN exam. The importance of this exam cannot be stressed enough, so be sure to begin studying well in advance of the date you wish to apply for and sit for the test.
Successfully passing the NCLEX-RN exam as well as a criminal background check will deem you eligible for licensing as a registered nurse in your state. However, to obtain your license, you will also need to pay a licensing fee and submit such things as a fingerprint card, proof of U.S. citizenship, and current CPR certification.
Work Experience
Although relative work experience is certainly not required to gain employment as a public school nurse, it can definitely help you secure a position. RN positions that involve working with children can help make your resume much more appealing to public school systems seeking nursing professionals. Positions you may want to consider include:
Pediatric Wards of Public and Private Hospitals
Specialty Hospitals for Children
Children's Floors of Public Health Centers
Family Medical Centers and Clinics
Specialty Certification
Finally, after accumulating six to 12 months of relative work experience, the last thing you need to do to begin your career is earn your specialty certification. The National Board for Certification of School Nurses provides specialty certification to qualified nursing professionals seeking employment with public school systems. To obtain this certification, you need to complete a certification exam and pay an exam fee.
Initial certification is valid for up to five years depending on your state and is renewable every three to five years after initial certification. It is essential to note that some school systems do not require this certification, but just as with obtaining work experience, obtaining specialty certification can help make your resume much more appealing to potential employers.