Benefits of Part-Time LPN Classes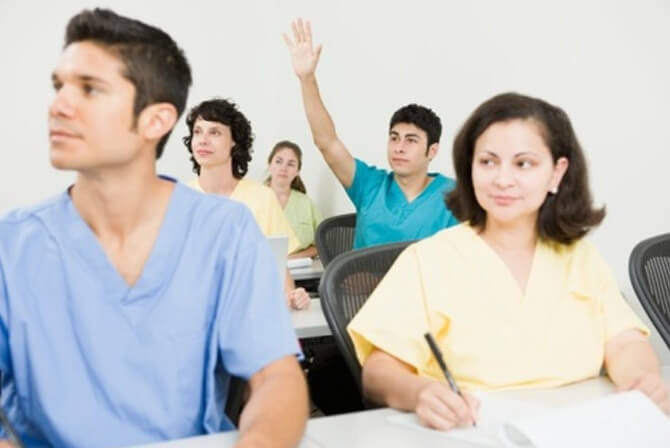 If you have decided to become an LPN, you probably already know that choosing a good school is important. However, did you know that choosing whether to attend classes full or part time can be just as important? While attending LPN classes full time can be highly beneficial to some students, there are many benefits to attending part-time LPN classes as well. You will find some of these benefits described below.
Fits in Better with Other Obligations
One of the best benefits of attending part-time LPN classes is that a part-time school schedule can fit in much better with any other obligations you may have. If you have a job, spouse, children or other types of obligations, it can be quite difficult juggling your responsibilities when attending classes on a full-time schedule.
On the other hand, attending part-time LPN classes will leave you with plenty of time for fulfilling your work duties, attending parent-teacher conferences, offering volunteer services or anything else you need to do. In many cases, you can also choose to attend your LPN classes in the evenings or on weekends if you wish.
Offers a Less Stressful Study Schedule
Another benefit of attending part-time LPN classes is that studying part time is less stressful than trying to handle four to six classes on a full-time schedule. When you only need to worry about one or two courses each semester, you will have much more time to focus on each class and study for important assignments and exams.
Furthermore, since you will be able to give each of your classes more attention, it could help to raise your grade point average. This, in itself, can be another great benefit if you choose to specialize or go on to become a registered nurse. RN programs can be quite competitive, and an excellent academic record can go a long way in helping you get into the RN program of your choice.
Provides You with a Peek into LPN Careers
Choosing a career is a very important decision that will affect your entire life. By attending part-time LPN classes, you will have the opportunity of seeing what an LPN career will be like. This can help you to determine whether or not a nursing career will be a good fit for you.
Attending LPN classes part time can also help to make your transition into the nursing program much easier than if your were to attend full time. As you complete each of your courses, you may find studying easier and easier as you go. After some time, you may decide that you are able to handle additional coursework each semester.
Helps Manage Your Finances
Finally, perhaps the best benefit to attending part-time LPN classes is that attending school part time can help you manage your finances better than you could if you were to attend classes full time. This is particularly helpful if you are unable to obtain financial assistance for your education and training.
Nevertheless, even if your are able to obtain financial assistance for your training, a part-time schedule can help you save money in the way of transportation costs to and from classes and supplies such as notebooks, planners and paper. And in today's difficult economy, who is not worried about finances?