15 Interesting Facts About Nursing Careers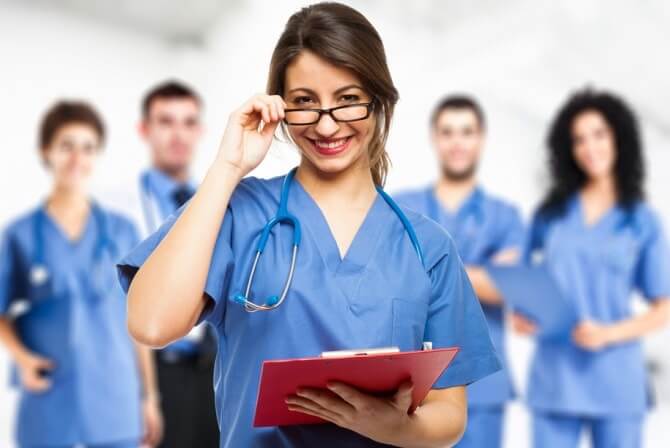 Nursing careers have been around for a long time, and there have even been many famous people who began their careers as nurses. Nursing occupations are also some of the largest and fastest-growing professions today. While you may already know these facts, there are many more interesting nursing career facts that you may not know about. We are sharing fifteen of these facts below.
Nursing careers have a very long history. In fact, the first school for nurses was founded in India during 250 BC.
The first black male who became a nurse was James Derham, a slave owned by several doctors during the 1700s. Using the money he earned as a nurse, he eventually bought his freedom and went on to become the first black doctor in the United States.
The industry that currently has the highest demand for nurses today is home healthcare. Furthermore, as Baby Boomers reach their senior years, the Bureau of Labor Statistics expects that this demand will continue to grow for many years.
Florence Nightingale, who is one of the most prominent nurses in history, was a nurse for only about three years.
Only about three out of every five nurses are employed by hospitals. The rest of them work in such facilities as nursing homes, home healthcare, hospice centers, schools, rehabilitation centers, doctors' offices, and research centers.
More and more medical facilities today prefer to hire nurses who possess some type of specialty certification. Top areas of specialty for today's nurses include geriatrics, home healthcare, hospice care, phlebotomy, IV administration, and pharmacology.
A large number of doctors in the Philippines are choosing to come to the United States to work as nurses. Why? The reason is simple: Nurses in the United States earn more money than doctors in the Philippines!
There have been many celebrities and other famous persons throughout history who were once nurses, including Walt Whitman, Mary Todd Lincoln, Calamity Jane, Naomi Judd, Bonnie Hunt, and Tina Turner.
The top occupational hazards for nurses are back injuries, and nearly 60 percent of nurses in a Gallup Poll reported having some sort of back problem.
Japan's nursing exam is extremely difficult. In fact, only about 96 out of 741 foreign nursing students were able to pass the test within the last five years.
Women nurses outnumber men nurses by about 10 to one, but male nurses typically earn higher salaries than female nurses.
LPNs in the United States average about $20 per hour, or $41,500 per year.
According to the United States Department of Labor, there were just under 700,000 LPNs and LVNs working in various medical facilities around the country during the month of May in 2014.
The highest-paying state for LPNs in 2014 was Connecticut, with an average salary of $55,170 per year.
The highest-paying city for LPNs in 2014 was San Francisco, with an average salary of $61,590 per year.