All About Hospice Care LPNs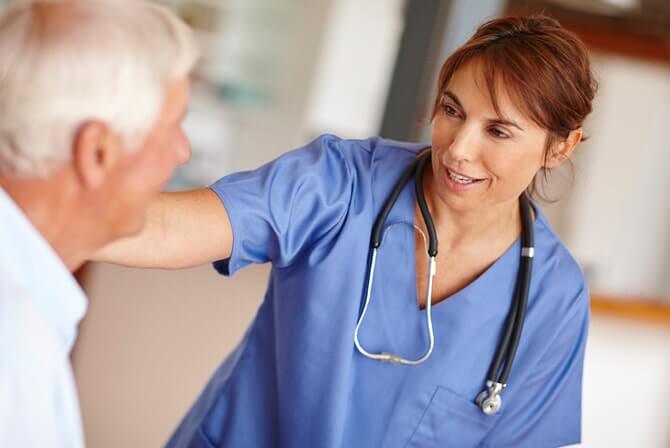 With so many specialties available in the medical field today, today's Licensed Practical Nurses, or LPNs, also have many employment options. One of the most popular and fastest-growing specialties for LPNs today is that of hospice care. If you are looking for an LPN job that offers much promise for the future, placement in hospice care may be ideal for you.
Hospice Care Explained
Whereas the goals of most medical facilities are to treat and cure patients, the main goal of hospice care centers is to improve the quality of life for terminally ill patients by focusing on their comfort. This typically involves striving to relieve pain and to reduce any other symptoms that patients may be experiencing.
Hospice care often includes psychological counseling, spiritual counseling, and personal support. While most hospice care programs can be found in special hospice care centers, hospitals, or various nursing homes, more and more patients today prefer to receive hospice care services in their own homes.
Requirements to Become a Hospice Care LPN
If you want to specialize in hospice care as an LPN, you must first complete a state-approved LPN training program. Depending on the state where you will be working, you may also be required to pass what is known as the Hospice and Palliative Nurses Certification Exam and earn the certificate. Although there are some states that do not require this exam, many employers prefer to hire LPNs who have hospice care certification. It can certainly benefit your career if you choose to enroll in special hospice or palliative care courses and apply to take the certification exam.
Typical Responsibilities of Hospice Care LPNs
The day-to-day responsibilities of hospice care LPNs are much the same as the responsibilities of traditional LPNs. However, hospice care focuses more on the comforts of patients rather than on providing treatments. If you choose to work in a hospice care setting, some of the tasks you may need to perform regularly are:
Administration of Pain Medications
Cleaning and Dressing Wounds
Assisting Patients with Bedpans and Urinals
Providing Emotional Support to Patients and Family Members
Maintaining Inventory
Taking and Recording Patients' Vital Signs
Assisting Patients with Personal Care
Average Salary of Hospice Care LPNs
According to Pay Scale, the average yearly salary for hospice care LPNs working in the U.S. was about $40,000 in early 2015. Of course, this is just a national average for all hospice LPNs working in the United States at that time. Depending on various factors, the pay range for these nurses during the same time frame was approximately $32,000 to $53,000 per year. Common factors that can affect salary include:
The City and State Where You Choose to Work
Your Employer's Salary Rates
Any Experience You Have in Hospice Care
Whether or Not You Have Hospice Care Certification