Outstanding LPN Schools in Annapolis, MD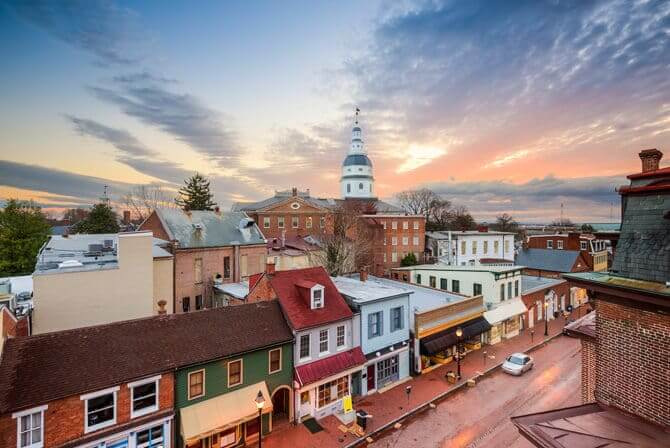 Have you been searching for a top-rated Licensed Practical Nurse, or LPN, school in or near Annapolis, Maryland? Are you having a difficult time finding one that meets your needs? If you answered "yes" to both the questions, you are at the right place. There are several outstanding schools that offer LPN training programs in the Annapolis area, and some of the best ones can be found described below.
Anne Arundel Community College - Located about three miles from downtown Annapolis on College Parkway in Arnold, you will discover Anne Arundel Community College (AACC). Named "Community College of the Year" for the year 2000, AACC was established in 1961. Although AACC's initial enrollment consisted of only 270 students, the facility now serves more than 50,000 students each year. The facility's LPN program is a 41-credit program that awards graduates with a certificate in practical nursing.
Community College of Baltimore County
- Another fine LPN school in the Annapolis area is the Community College of Baltimore County (CCBC). It is located about 17 miles outside of downtown Annapolis on South Rolling Road in Catonsville. This school was formed in 1998 with the merger of Dundalk, Essex, and Catonsville Community Colleges. CCBC's practical nursing program is fully approved by Maryland's Board of Nursing to prepare students for careers as LPNs.
Prince George's Community College
- Prince George's Community College (PGCC) began operating in 1958, when it had an initial enrollment of just under 200 students. You can find this training facility situated on Largo Road in nearby Largo, Maryland. PGCC currently offers about 100 training programs in a broad range of fields. In addition to an excellent RN training program, PGCC also provides training to prospective licensed practical nurses.
Baltimore City Community College - Baltimore City Community College (BCCC) is another terrific facility that provides approved LPN training in the Annapolis area. This school was established in 1947 as Baltimore Junior College. You can find BCCC on Liberty Heights Avenue in Baltimore. In addition to a top-quality associate degree in nursing program, Baltimore City Community College also offers a certificate program in practical nursing which students can complete in one year.
Howard Community College - Founded during the year 1966, Howard Community College (HCC) is located about 25 miles from Annapolis on Little Patuxent Parkway in Columbia, Maryland. In addition to its many continuing education and workforce development course offerings, HCC also offers over 100 career-oriented programs at the certificate and associate degree levels. Through intensive theoretical and clinical instructions, HCC fully prepares LPN students for Maryland's LPN licensing exam.
Radians College - Lastly, if you do not mind traveling a bit to obtain your LPN education, you may want to consider attending Radians College (RC) on Northwest Vermont Avenue in Washington DC. This school has been providing quality training to prospective registered and practical nurses since 1983. Its practical nursing program can be completed by full-time students in 16 months.