What is the Difference Between LPNs and RNs?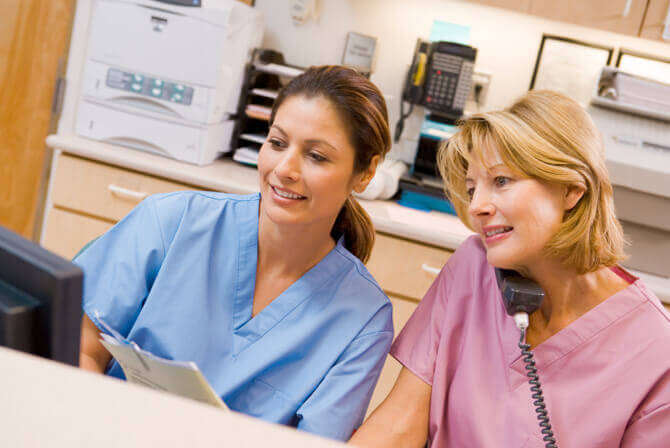 If you have made the decision to begin a nursing career, you may be wondering about the difference between LPNs and RNs. Just what makes these two careers stand apart? While there are many differences between these two occupations, the main differences involve educational requirements, work responsibilities, and yearly salaries.
Educational Requirements
Perhaps the biggest difference between LPN and RN careers involves educational requirements. The training requirements for practical nurses are much less stringent than those for registered nurses. To become an LPN, you simply need to earn a certificate or diploma in practical nursing.
In most cases, you can earn an LPN certificate or diploma in just 15 to 24 months. To become an RN, on the other hand, you must earn at least an associate degree in nursing, or ADN. However, more aspiring registered nurses today are choosing to earn the coveted Bachelor of Science degree in nursing, which is known as a BSN.
Work Responsibilities
Another difference between LPNs and RNs is that their work responsibilities are not the same. While the duties of an LPN may vary from the duties of an RN, depending on the type of facility where they choose to work, there are some tasks that are common to each occupation. You will find these tasks listed below.
Licensed Practical Nurses
The duties of LPNs typically involve providing basic nursing care to patients under the supervision of RNs. Their common duties are as follows:
Taking and Recording Patient's Vital Signs
Applying and Changing Bandages
Reporting Changes in Patients' Conditions
Overseeing CNAs and Inexperienced LPNs
Drawing Blood
Recording Patients' Histories
Registered Nurses
Unlike LPNs, who must work under the supervision of RNs, registered nurses are able to work independently under the direction and orders of doctors. Typical duties of RNs are:
Overseeing LPNs
Maintaining Patients' Records
Performing Patient Assessments
Placing Catheters and IVs
Administering Injections and Medications
Evaluating Patients' Conditions
Average Yearly Salaries
Both LPNs and RNs earn excellent starting salaries; however, it is a fact that registered nurses earn higher wages. For the year 2013, the United States Department of Labor reported the average salary for RNs as just over $66,000 per year. The average salary for LPNs during the same year was listed as nearly $42,000 per year.
Of course, there are factors that can affect the salary that an RN or LPN can expect. These factors include credentials, experience, employer, and location. As such, the salary range for RNs can range from about $45,650 to $96,320 per year, and the salary range for LPNs can range from around $31,300 to $58,020 per year.