What to do if You Fail the NCLEX-PN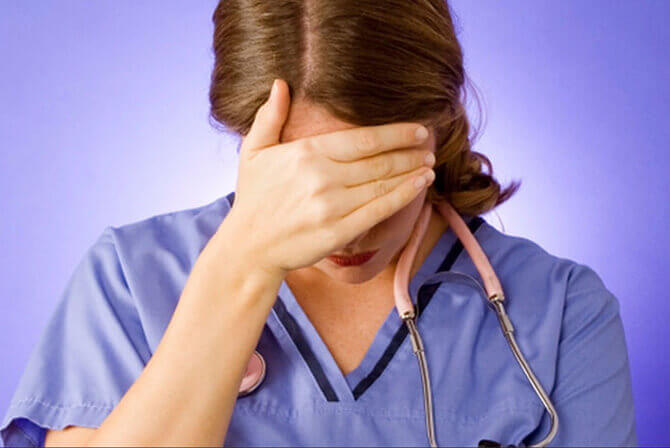 Passing the NCLEX-PN is one of the main requirements of obtaining an LPN license. As such, nobody wants to fail this all-important exam. Unfortunately, it is not uncommon for nursing graduates to fail their first or even second NCLEX. So, just what can you do if you fail your test? The following information can help.
Take a Deep Breath and Move On
First of all, if you do not pass your NCLEX-PN, it is essential for you to remember that you are not alone. As stated above, it is not uncommon for LPN candidates to fail their NCLEX on a first or second attempt. Take a deep breath and schedule a new test. In most cases, you are allowed to retake the NCLEX-PN up to seven times within a 12-month period. However, you must wait at least 45 days between each attempt.
Try to Pinpoint Your Problem
If possible, try to pinpoint the problem that you think may have contributed to you failing your exam. For example, did you get enough sleep prior to taking your test? Were you distracted by a personal problem? Did you struggle with a certain question or topic? Did you make a mistake accidentally? By pinpointing where you think you went wrong, you can work on the problem and avoid it the second time around!
Revise Your Normal Study Habits
Next, you will want to revise your normal study habits. Rather than taking just one or two online practice tests, consider taking six or more. Study groups can also be valuable when studying for such an important exam. If you cannot find a study group, create one or recruit the help of a family member or close friend. Finally, do not cram! Set aside an hour or two each day for your studies.
Maintain a Positive Attitude
Above all else, always maintain a positive attitude when studying for your exam. Never tell yourself that you cannot pass your test. You can, and you will! Rather than saying negative things to yourself, try repeating some of the following statements to yourself each day prior to opening your textbook or turning on your computer.
I can do this!
I can figure this out.
The answers are within my reach.
I will pass my exam the next time.
By studying a bit harder, I will achieve my goals!
Nothing can get in my way.