Sample Questions on the NCLEX-PN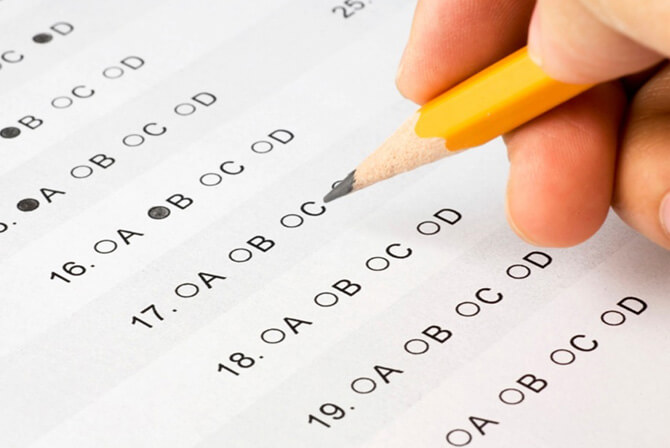 Do you have an appointment to take the NCLEX-PN in the near future? Would you like some samples of the types of questions you may be faced with on the exam? During your NCLEX, you will need to complete around 117 multiple-choice questions. While these questions vary, you will find some typical samples listed below.
1. Which one of the following symptoms is common to patients with glaucoma?
A. Double Vision
B. Halo-Like Circles Around Lights
C. Soft Globe on Palpation
D. Intraocular Pressure of 15 mm Hg
Answer: B
2. During hemodialysis, if the patient complains of nausea and a headache, the patient may be experiencing which one of the following complications?
A. Acute Hemolysis
B. Infection
C. Disequilibrium Syndrome
D. Air Embolus
Answer: C
3. Which one of the following electrolyte imbalances is associated with the condition known as hypoparathyroidism?
A. Hypophosphatemia
B. Hypocalcemia
C. Hyperkalemia
D. Hyponatremia
Answer: B
4. If a colostomy patient is having problems with flatus, which of the following foods can help?
A. Yogurt
B. Foods High in Fiber
C. Carbonated Beverages
D. Cruciferous Vegetables
Answer: A
5. Which of the following issues is normal in aging patients?
A. Myopia
B. Diminished Cough Reflex
C. Long-Term Memory Loss
D. Increase in Subcutaneous Fat
Answer: B
6. Which one of the following characteristics is typical of aortic stenosis?
A. Low-Pitched and Blowing Murmur
B. High-Pitched and Blowing Murmur
C. Loud and Rough Murmur During Systole
D. Low-Pitched, Rumbling Murmur During Diastole
Answer: C
7. Which form of nursing intervention should LPNs use when administering oral care to patients?
A. Supervisory
B. Educational
C. Maintenance
D. Psychomotor
Answer: C
8. Which of the following symptoms are common to polycystic ovarian syndrome?
A. Obesity and Hirsutism
B. Hypotension
C. Muscle Wasting and Nervousness
D. Poor Appetite and Weight Loss
Answer: A
9. What should an LPN check before administering medication to a heart patient?
A. White Blood Cell Count
B. Platelet Count
C. Calcium
D. Potassium
Answer: D
10. Which one of the following symptoms is common to ascites and can be relieved through paracentesis?
A. Jaundice
B. Pruritus
C. Dyspnea
D. Peripheral Neuropathy
Answer: C
11. A patient who has a history of long-term use of NSAIDs has tarry, dark, foul-smelling stools. This may indicate bleeding in which portion of the gastrointestinal tract?
A. Distal Part of Small Intestine
B. Upper Colon
C. Lower Colon
D. Stomach or Proximal Part of Small Intestine
Answer: D
12. Which of the following actions should LPNs suggest to patients who have asthma?
A. Cover Pillows and Mattresses with Plastic Cases
B. Maintain Indoor Humidity at 80 Percent
C. Wash Sheets and Pillow Cases in Cold Water
D. Work Outdoors Only During Early Morning Hours
Answer: A
13. If a type 1 diabetes mellitis patient complains of palpitations, sweating, anxiety and shakiness, the LPN should do what first?
A. Give the Patient Four to Six Glucose Tablets
B. Inject One mg of Glucagon Subcutaneously
C. Give Four to Six Ounces of Orange Juice
D. Administer 50 ml of 50 Percent Glucose by IV
Answer: C
14. Which of the following symptoms is typical of inappropriate antidiuretic hormone syndrome?
A. Low Urine Specific Gravity
B. Edema and Weight Gain
C. Fluid Loss and Dehydration
D. Excessive Urinary Output
Answer: B
15. Which of the following foods should liver failure patients avoid?
A. Cakes and Pastries
B. Meat and Beans
C. Potatoes and Pasta
D. Butter and Gravy
Answer: B